Four Neuroscientists on Their Biggest Questions About the Brain
24 June 2020
Since 2018, the Sainsbury Wellcome Centre has hosted the Emerging Neuroscientists Seminar Series, inviting postdocs from around the globe to present their work to London's neuroscience community.
The four speakers of the 2019-20 Emerging Neuroscientists Seminar Series represent some of the most exciting neuroscience research happening today. Hailing from India, Puerto Rico, and the continental US, Dr Dhananjay Bambah-Mukku, Dr Millie Rincón-Cortés, Dr Mark Wagner, and Dr Elizabeth Holly visited London between October 2019 and January 2020 to share their work.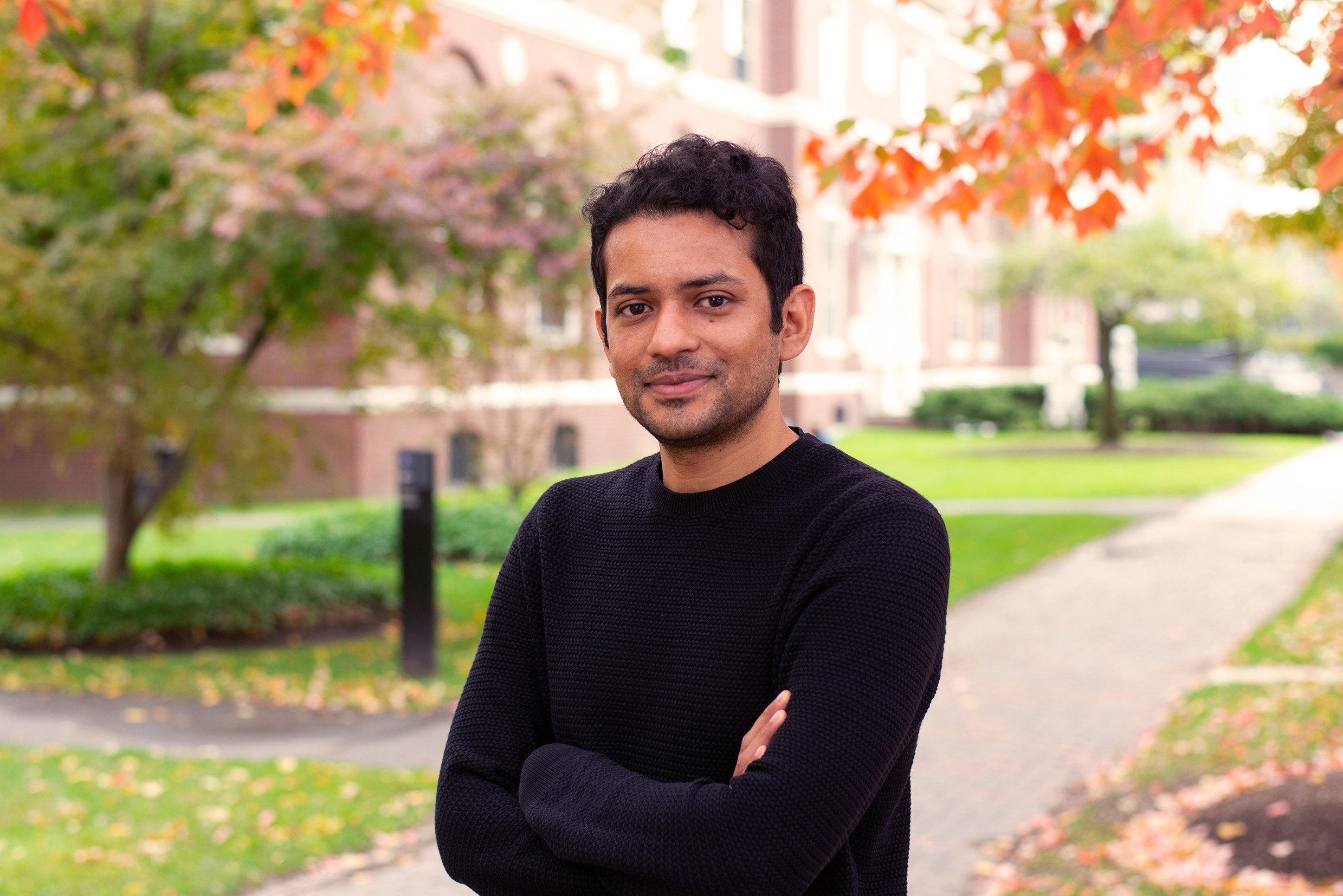 Dr Dhananjay Bambah-Mukku
Although Dr Dhananjay Bambah-Mukku ("DJ") grew up in an academic household, he said his parents—both theoretical physicists—didn't force his career choice on him. According to DJ, "the influence was mostly subliminal, because my parents were pretty hands off. It was a normal upbringing, but I was surrounded by science because that's what they would talk about."
DJ followed his early passion for the natural world and studied experimental biology during his undergraduate degree, but it wasn't his biology courses that ultimately led him to neuroscience: "I think my eventual interest in neuroscience really came from my early days in college where I was very interested in philosophy just as something we would talk about after classes. It was like dessert," he says.
The question that first drove DJ's interest in neuroscience was how the brain forms memories. In his PhD he looked at how transient experiences become life-long memories. He explains, "This has to be a molecular problem because the substrates that enhance synaptic connections are essentially molecules that lead to an increase in synaptic strength. These molecules have a short half-life. However, the memory lasts much longer than the turnover, so the question is how do these molecular events support these strong synapses, sometimes for a lifetime?"
But DJ soon learned how complicated it would be to find out what that molecular mechanism might be: "What we needed was to understand not just what molecules are changing during memory formation, but what circuits they are changing within, because it became obvious that we didn't know much about the cell types in which these events were happening." That lead DJ to a broader interest in circuits in the brain, and he was surprised at how little was known. "We were trying to understand memory, which is a flexible process, without even understanding the basics of simple behaviours that aren't flexible."
These days DJ says he's mainly interested in big questions: how emotion is encoded in the brain, where subjective experience comes from, and what role evolution plays in behaviour. How can you fit three questions as big as these into one career? DJ thinks he's found a way: "I've chosen a paradigm that meets all of these criteria, that's evolutionarily conserved, that's experienced by animals subjectively, and that's likely to have hardwired circuits for, and that's pain processing."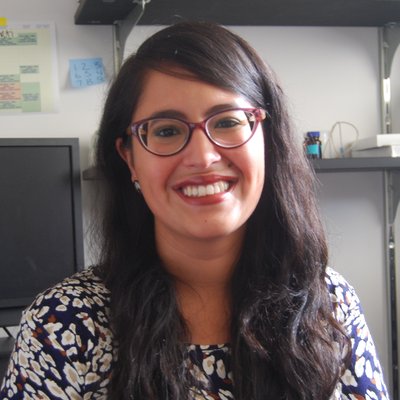 Growing up in San Juan, Puerto Rico, Dr Millie Rincón-Cortés wanted to be a reporter or a writer. Then, towards the end of high school, she thought she might like to be a psychiatrist, but a week's work experience in a psychiatric research facility convinced her it wasn't the career for her. It wasn't until her third year as a biology and psychology student that she saw a class called physiological psychology—basically an intro to neuroscience class in the psychology department—and it all clicked. "It was the first time that I was able to integrate biological processes with mental processes and that interface between brain and behaviour, and I noticed that it didn't seem like hard work. I don't want to say that neuroscience is not hard work, because it definitely is, but it just felt intuitive and I thought it was so interesting that I didn't even mind sitting in class and learning about the brain," she says.
Mere months after completing the course, Millie was applying for neuroscience PhD programmes. Working with Dr Regina Sullivan at NYU, Millie wrote her PhD thesis on how infant experiences get embedded into the brain and programme later-life emotional behaviours. While researching the postpartum period during her postdoc, Millie realised that her PhD work might be just as interesting if examined from the perspective of the mother rather than the infant. "It's actually the mom's bad behaviour that's programming these negative effects in the offspring. So that's when I thought, what if I went back to the low-bedding stuff that I started doing but instead of focusing on the pups, which now over 15 labs worldwide do, we focus on the mom."
Millie's work on the postpartum period has revealed some counterintuitive evidence about the roots of the baby blues. "Elevated glucocorticoid levels are necessary for giving birth and enable lactation, but it comes at an unexpected cost to the dopamine system. The effect only lasts one or three days, but it's sort of counterintuitive to think about," she explains. And there's still a lot to be discovered about the phenomenon: "We're trying to figure out how specific this effect is, because it very well might be that towards the end of the pregnancy this dopamine attenuation is already there, but we don't know. We're operating from the perspective that it's all induced by the hormonal effects of giving birth, the stress of pregnancy and the onset of lactation, but who knows when this attenuation happens."
What's next for Millie? "I would like to do some more work on the postpartum females because I have some data that suggests that if you remove pups from the mom within 24 hours you can induce long-lasting changes in sociability and dopamine function. It suggests that having the offspring present after giving birth and during the postpartum is critical for programming social and dopamine outcomes in the mom, which have important implications for future reward-related behaviours."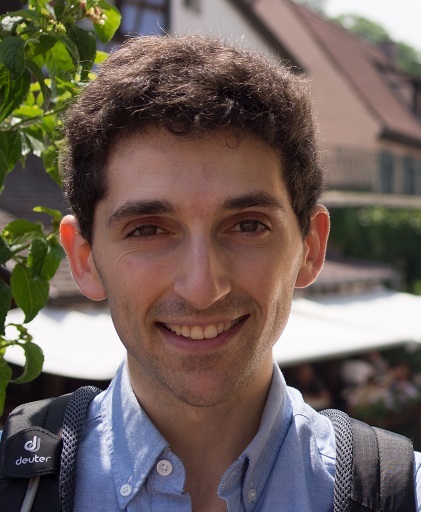 Dr Mark Wagner didn't start out as a neuroscientist. Growing up he was a performer, and he planned to go into opera until about half-way through his undergraduate degree when he became an engineer. He joined an engineering lab that focused on human motor learning and planned to continue that work in grad school. But in addition to applying for several engineering programmes, he applied to one neuroscience programme, at Stanford. He says he knew nothing about neuroscience, but nonetheless that's the one he chose.
He says his transition was smoother than it could have been, given the circumstances. "I joined Mark Schnitzer's lab, which was the softest entry-point I could've had because he's jointly appointed in physics and biology, so we were at least able to speak the same language while I was trying to get up to speed on all the biology."
Though his work now is closer to biology than to engineering, Mark's work continues to focus on learning. "The two biggest parts of the brain are the cortex and the cerebellum and I'm trying to figure out how they talk to each other by looking at how they interact when animals learn to do new things," he explains. "Traditional methods of recording from the brain are very hard to scale to multiple brain regions, and the ones that we have for recording from brain regions over long periods—say weeks, which is what it takes to train new skills—are even harder to generalise to multiple brain areas. There's a constant battle between where the technology is, where are we theoretically, and whether we have the analytical tools for thinking about the data we get."
Still, he hasn't completely left engineering behind. "I definitely want to continue to have sort of theoretical spins and sort of computational modelling of the biology because that's the level of understanding of the system that's for me the gold standard, can I tell a sort of conceptual, mathematical story about what's happening here."
And is there any connection between his opera background and his current work? "Definitely not, other than the performance aspect of giving talks."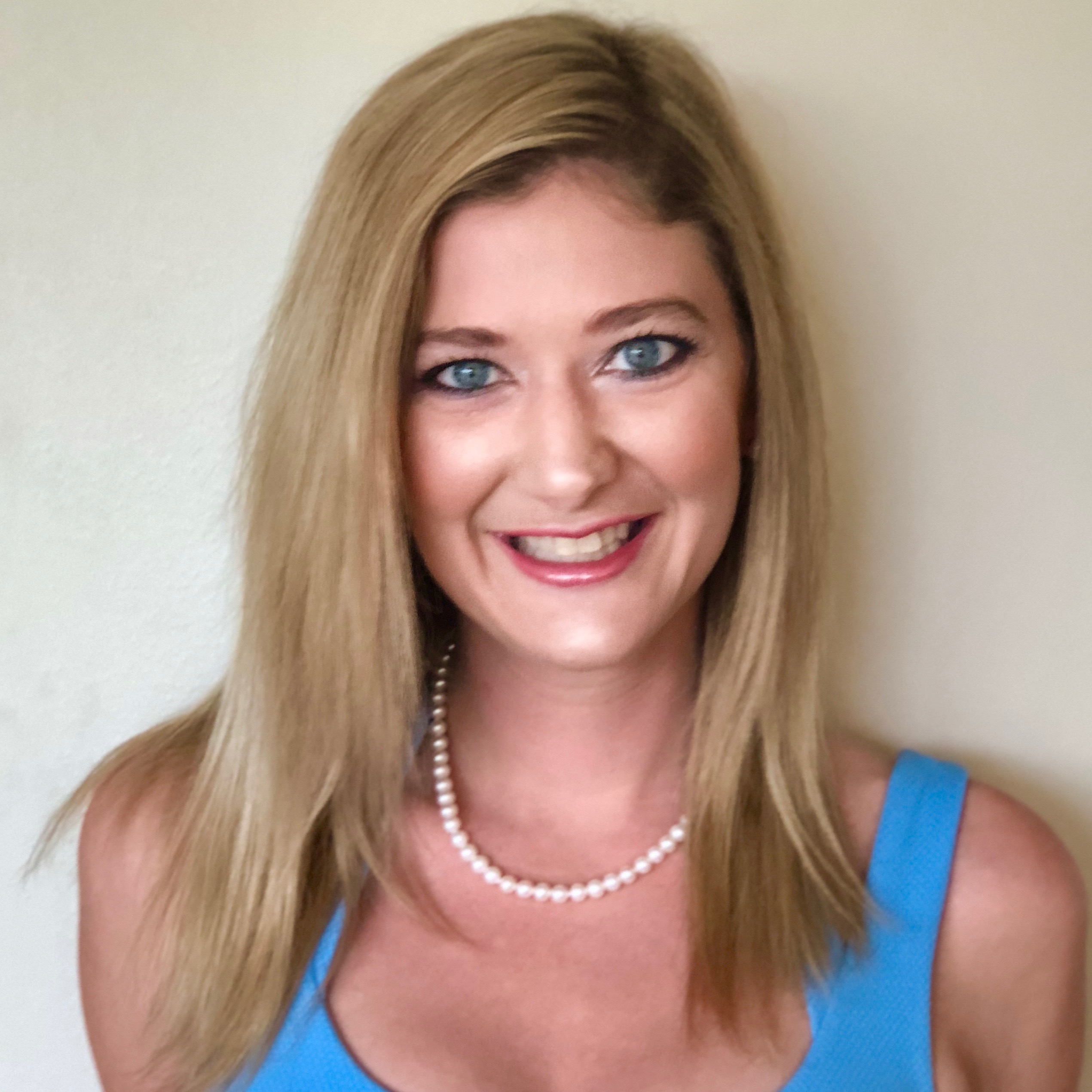 Dr Elizabeth Holly wanted to help people. That's what inspired her to start her undergraduate degree as an international relations student, and that's what eventually, through a circuitous route, led her to neuroscience. "I wanted to go into politics and diplomacy, and then I started to realise, as one person I probably wasn't going to change the world, but I thought 'ok, but if I can change one person then that's what I want to do.'"
She followed that goal to psychology, which led to psychopharmacology research at her undergraduate university, which was an eye-opening experience. "I didn't know that I could understand how the brain mediates behaviour and that was just mind-blowing to me. So then that's where I really fell in love with this type of research."
Elizabeth's core interest is in learning more about psychiatric conditions and how they can be treated. She explains, "goal-directed behaviour is being disrupted in most psychiatric disorders, but stress is also another predisposing factor for a lot of psychiatric disorders as well, so we know that a history of stress will increase the probability of depression or PTSD or addiction later on." What Elizabeth wants to figure out is why that is. "The core of what I want to do is understand how stress impacts goal-directed behaviour in the dorsomedial striatum. I'm very much interested in helping to understand the brain and how we can help people."
During her postdoc, Elizabeth has been looking at the role of low-threshold spiking interneurons (LTSIs) in learning. "I call them the fun police of the brain," she says, because during the initial period of learning they inhibit the cells around them from experiencing reward. But then, when a strong enough link between activity and reward is established, the LTSIs fall silent, allowing the cells around them to learn the pattern. "We showed that if we cause these cells to decrease their activity ahead of time we can speed up learning, and if we never let them quiet down naturally we slow down learning."
Elizabeth's intentions for further study are particularly relevant to our current moment. "When I start my own lab I'm going to be looking at how stress impacts goal-directed behaviour in adulthood. I want to look at stress during adolescence, particularly with models of social isolation. We know that social behaviour is really important for us to develop, and so in the dopamine system is really developing and pruning itself through adolescent phase. What happens when we're isolated? How does this effect the way that our dopamine system develops, and does that cause issues later on?"
****
There's still time to apply to take part in the 2020 Emerging Neuroscientists Seminar Series. Find out more here!