Public Engagement
A core mission of the Sainsbury Wellcome Centre is to contribute to society through a better understanding of brain function. We engage with a variety of audiences including school and college students, the local Fitzrovia community, and groups currently under-served by university engagement and in particular scientific branches of study.
Everyone at the Sainsbury Wellcome Centre is encouraged to take part in public engagement activities with the goal of generating mutual benefit and enhancing the quality and impact of our research. Support is provided through training opportunities and monthly Public Engagement Network meetings.
What is the Public Engagement Network?
The SWC Public Engagement Network (PEN) is open to all students, researchers and staff members at the SWC and the Gatsby Computational Neuroscience Unit (GCNU). The Network is for those who have an interest in, or experience of, public engagement.
Network members meet once a month to share, reflect and develop ideas for engagement activities and discuss upcoming opportunities. Members also receive regular emails outlining available opportunities and ways to get involved.
If you are a student, researcher or staff member at SWC or GCNU and would like to join the Network or learn more about public engagement opportunities, please contact our Communications Manager.
Upcoming activities
Summer 2022 – Neuronauts
We are excited to host a summer camp for London secondary students (aged 14-16) in 2022. Students will learn fundamentals in engineering, computer science, and neuroscience. Scheduled to be held toward the end of July, the camp will equip students to build their own "neurokit". They will undergo a hands-on interactive curriculum to understand how the brain communicates with the body, the physics behind common electronic devices, and analysis of data in programming languages. Find out more about the fully funded camp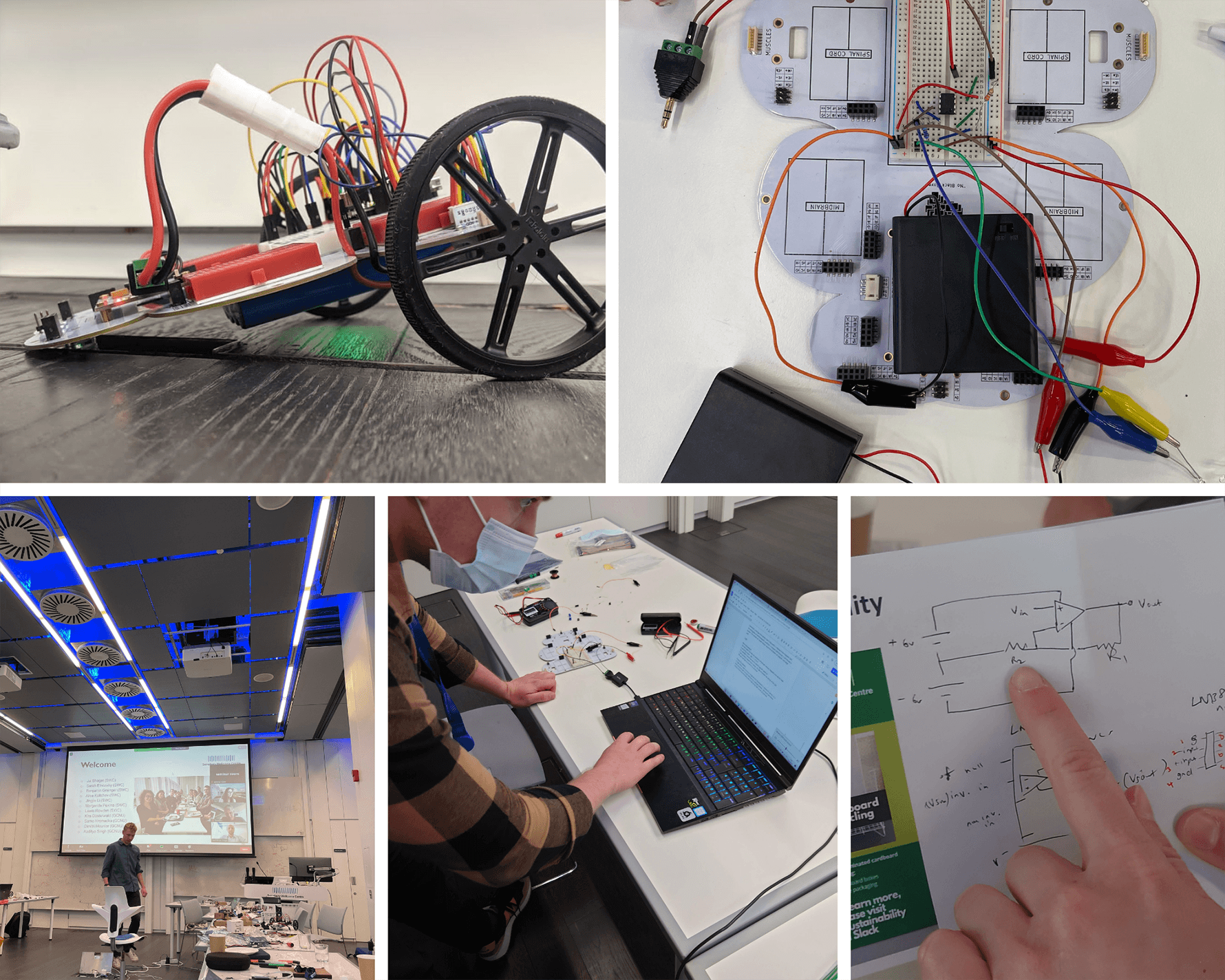 Credit: Jai Bhagat and Alice Koltchev
Ongoing activities
November 2021 to present – In2research
SWC is supporting In2Research, a STEM programme developed by social mobility charity In2scienceUK to empower undergraduate students from under-represented backgrounds to progress to postgraduate research. This year, four mentors from SWC and GCNU were selected to take part. These leading researchers have been paired with mentees to provide guidance on career skills and research placement opportunities. The four step programme consists of workshops, mentor sessions, away days and summer research placements. Mentors also receive a cultural literacy training delivered in collaboration with Leading Routes and UPSIGN. Read more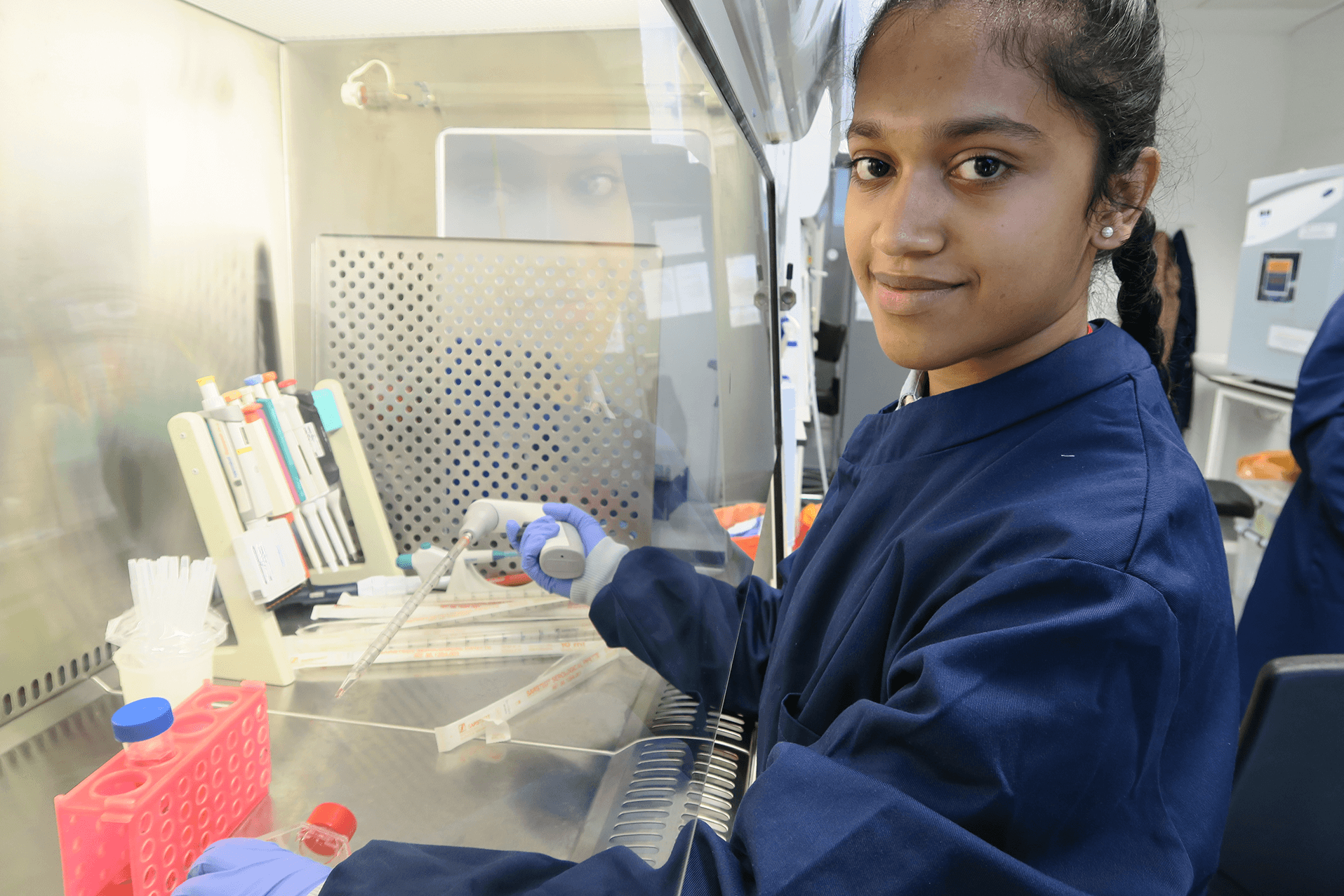 Past events
September 2021 – Biology Week Neuroscience Quiz
In support of Biology Week, a yearly celebration organised by the Royal Society of Biology, we launched our 2021 Neuroscience Quiz. To help get their brains prepared, participants were encouraged watch our animation on YouTube about how neuroscientists are discovering the way the brain gives rise to behaviour, and read our blog post on 13 fascinating facts about the brain from leading neuroscientists.
In addition to sharing with our social media followers, several local schools in Camden took part in the quiz, which was also made available on the education resource platform Tes. The quiz was further shared through our partners including the Social Mobility Foundation, In2science and Nuffield. Thanks to all who took part and you can check-out the results of this challenge here!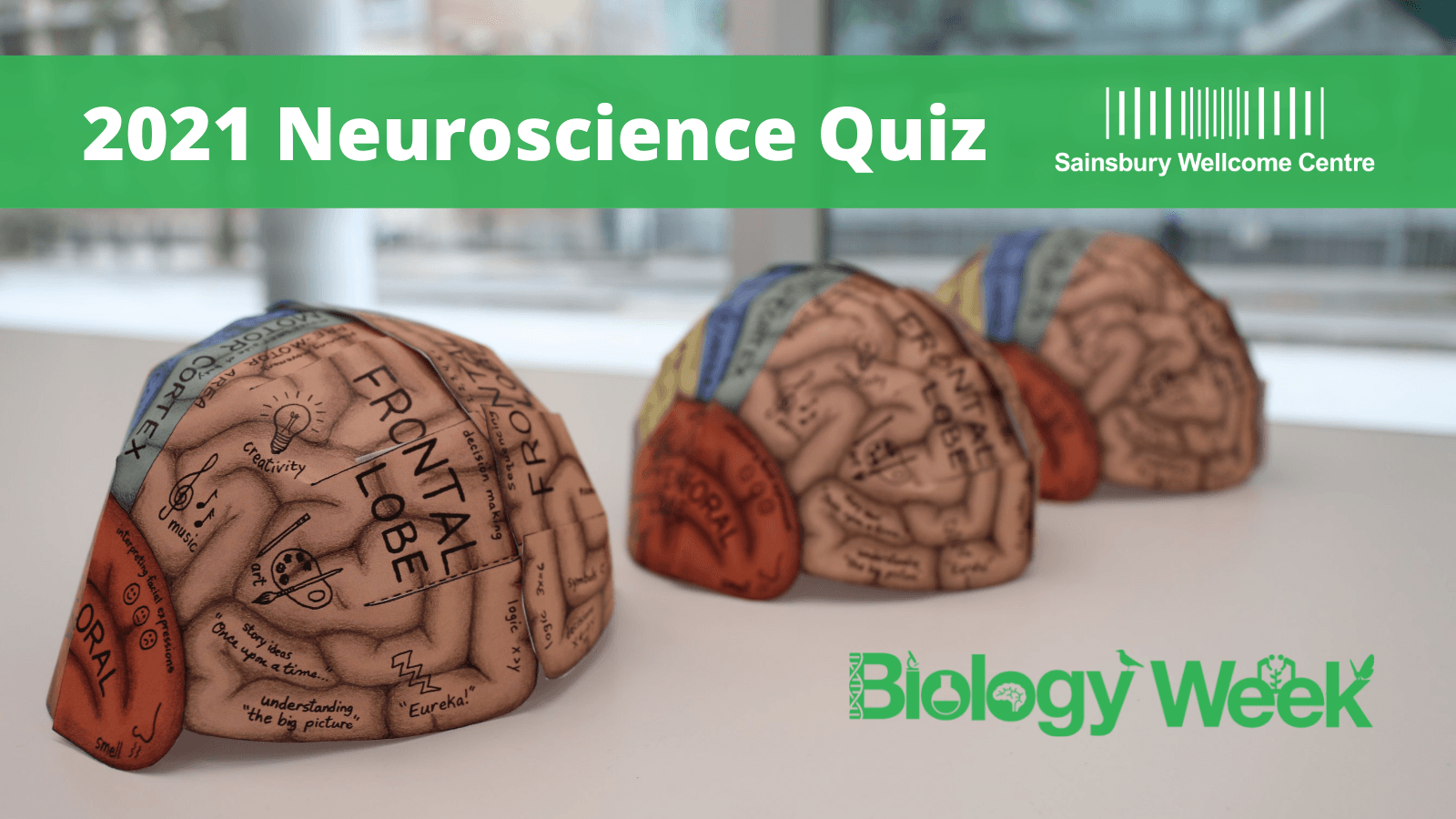 May 2021 – Social Mobility Foundation Careers Carousel
On 25 May 2021, Ali Haydaroglu and Nicole Vissers, PhD students at the Sainsbury Wellcome Centre, took part in an online event organised by the Social Mobility Foundation for secondary school students interested in career options available within the Biology and Chemistry sectors. The college students were given the opportunity to question Ali and Nicole about their experiences in neuroscience and their advice on the skills required to succeed in the sector.
Ali and Nicole shared their fascination with studying the complexity of the brain. They also discussed their favourite parts of doing a PhD, the requirements to get into neuroscience and the types of career option available after a PhD. Read more about pursuing a PhD in neuroscience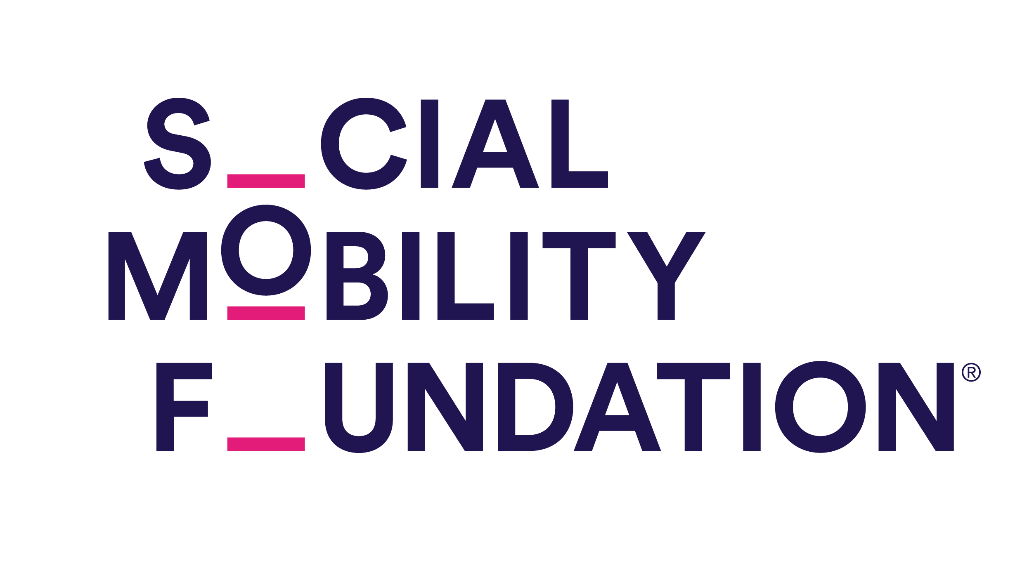 March 2021 - 

Brain Awareness Week
Brain Awareness Week (BAW) is a global campaign that takes place every March to foster public enthusiasm and support for neuroscience. While we were unable to host in-person activities for BAW this year, we shared our science online through launching new content on our website and across social media (Twitter, LinkedIn, Facebook and Instagram).
On March 15 we launched a new video answering one of the questions our neuroscientists often get asked: is it true, you only use 10% of your brain? Share our video to help us dispel this myth!
Also as part of our BAW 2021 activities, Nicole Vissers, PhD student, Hofer lab, shared her journey in science so far and her advice to those interested in pursuing a PhD in neuroscience. Read more in this Q&A.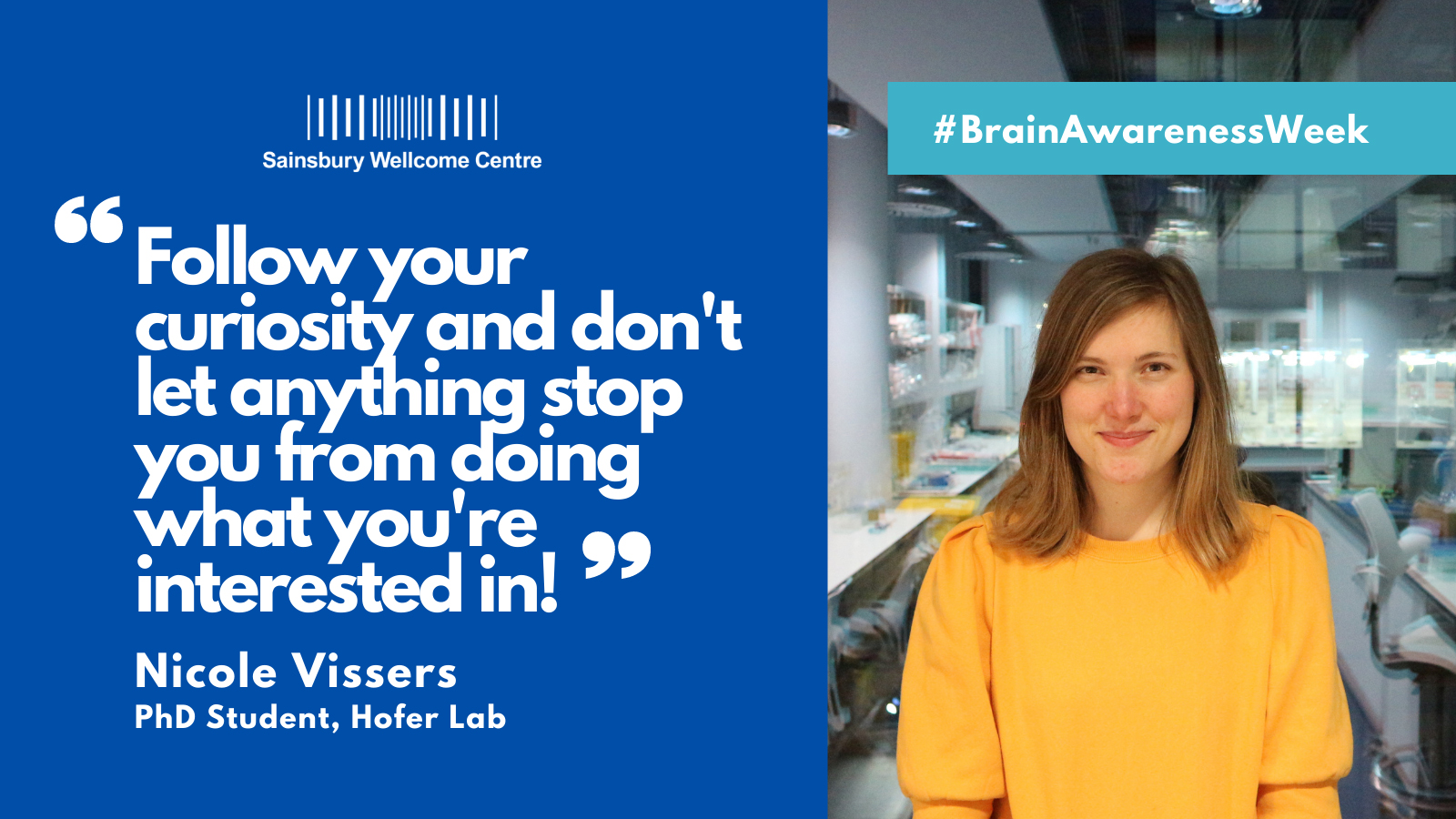 April 2020 - 

The Sainsbury Wellcome Centre Health and Engagement Award at the Big Bang Competition
After the unfortunate cancellation of the Big Bang Fair in March 2020, the SWC was delighted to award two groups of students competing in the Big Bang Competition with the Sainsbury Wellcome Centre Health and Engagement Award. The winning teams were from the Simon Balle All-Through School in Hertfordshire and the Hills Road Sixth Form College in Cambridge. The Simon Balle students' project, entitled "Can Teeny Changes Change the Canteen", attempted to make their school healthier through nudge psychology. The students from Hills Road designed a device to better diagnose and treat repetitive strain injury in their 'smart glove' project. Read more about the students and the award here.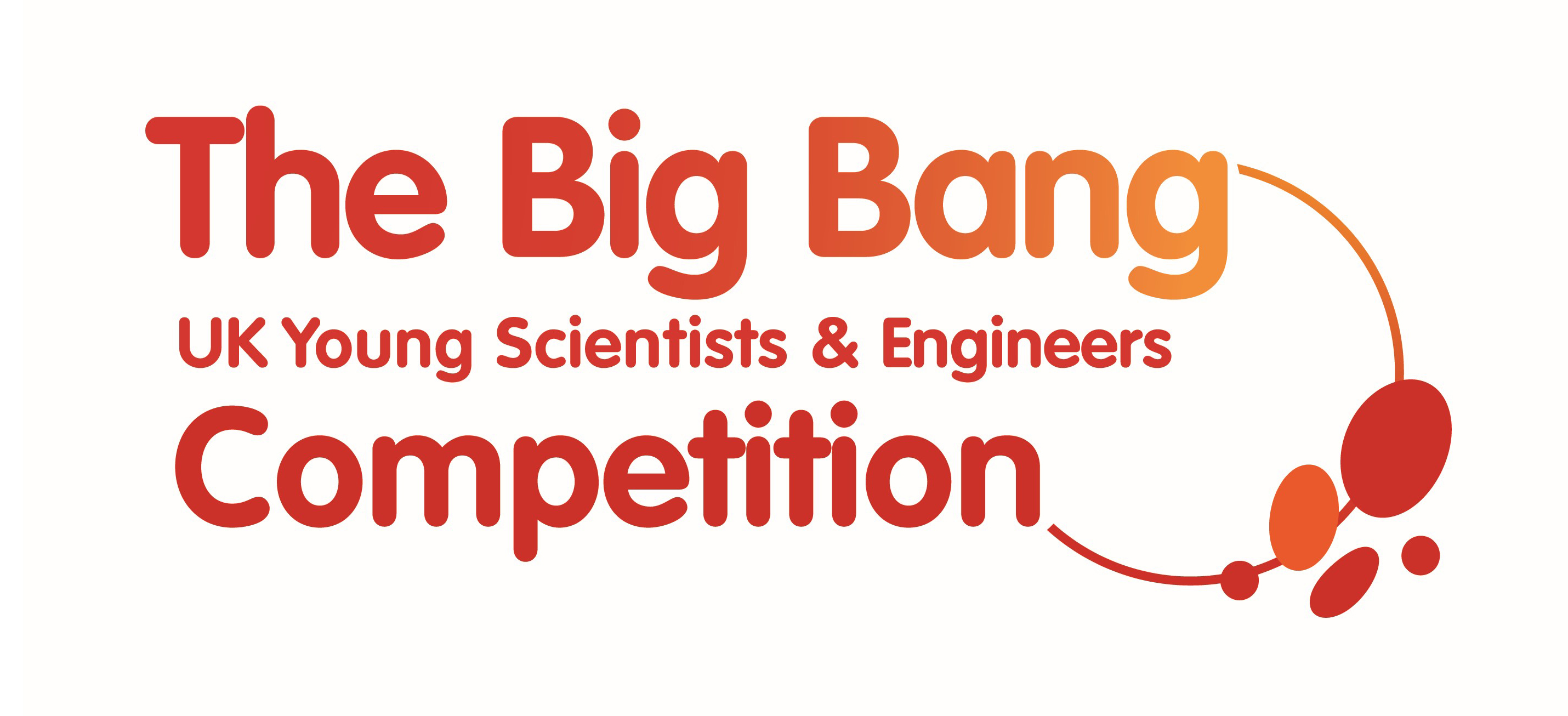 January 2020 -

 

Sonja Hofer visits LAE Tottenham
On 16 January, SWC Group Leader Sonja Hofer visited the London Academy of Excellence Tottenham to talk to year 13 students about neuroscience and the scientific process. After giving a lecture to the entire year group, Sonja was joined for lunch by six university-bound students intending to study science and medicine.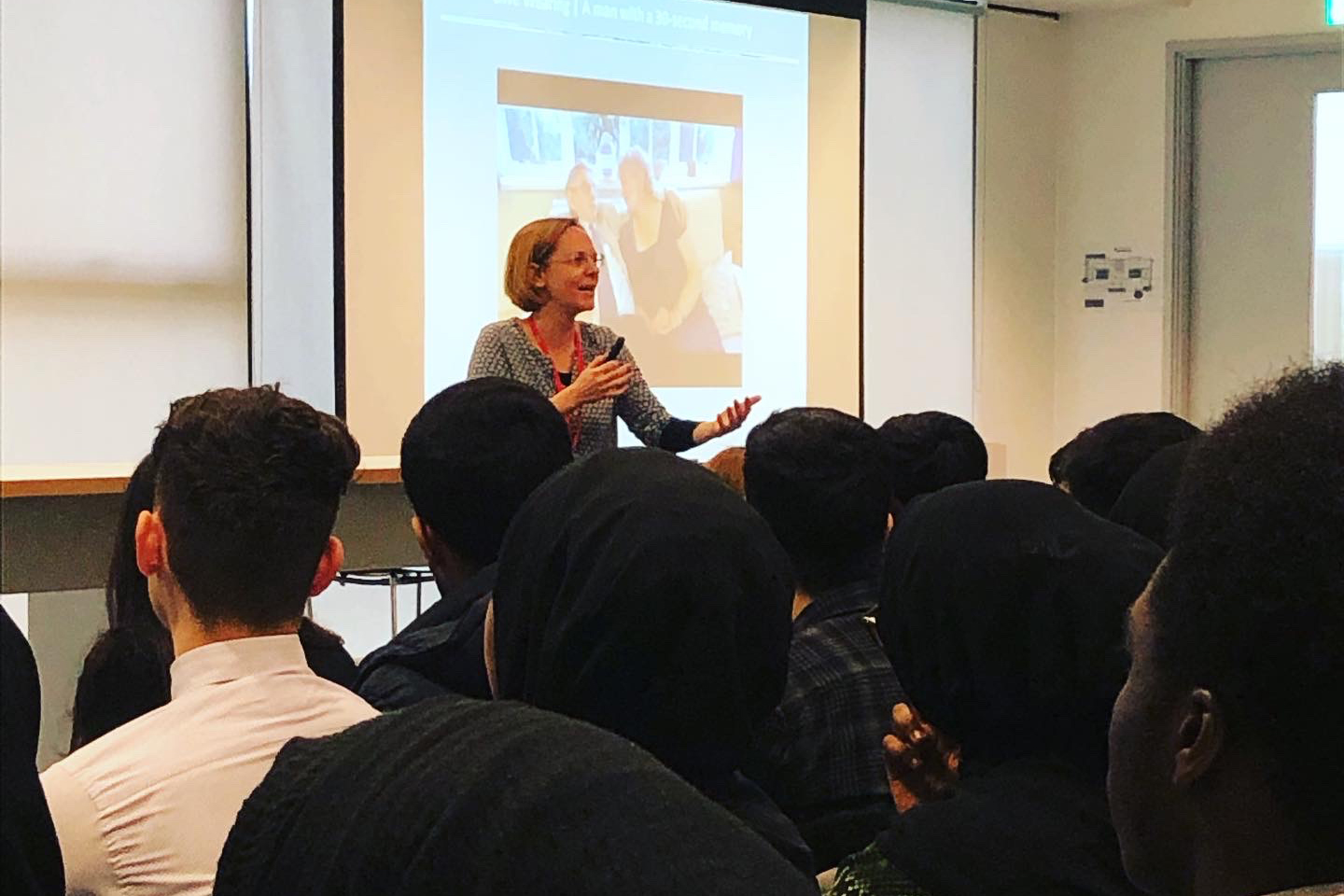 December 2019 - SWC Annual Lecture, by Professor Alice Roberts
On 6 December 2019 Professor Alice Roberts visited the SWC to give a lecture entitled 'The Origins of Culture: Archaeological evidence for the emergence of modern human behaviour' as part of the centre's SWC Annual Lecture series. Alice is a biological anthropologist, television presenter, and professor of public engagement. The SWC was proud to welcome colleagues across UCL and members of the broader London community, including students working with the Social Mobility Foundation.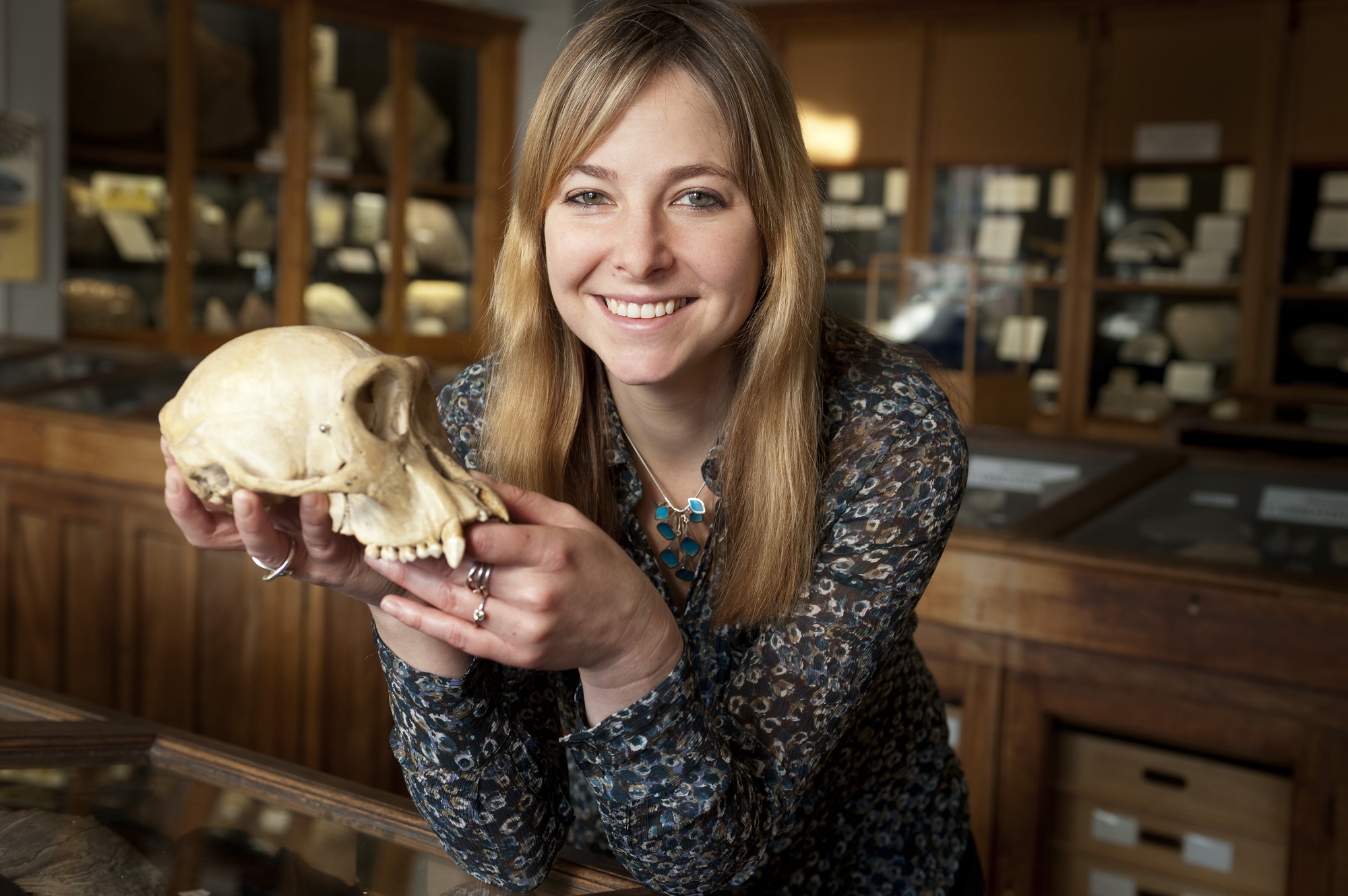 Image credit: University of Birmingham
October 2019 - Experimental Stories Workshop
The Sainsbury Wellcome Centre played host to a workshop co-organised by Wellcome and the BBC. Over two days of brainstorming, top researchers and radio producers collaborated on pitches for radio shows or miniseries focusing on communicating science.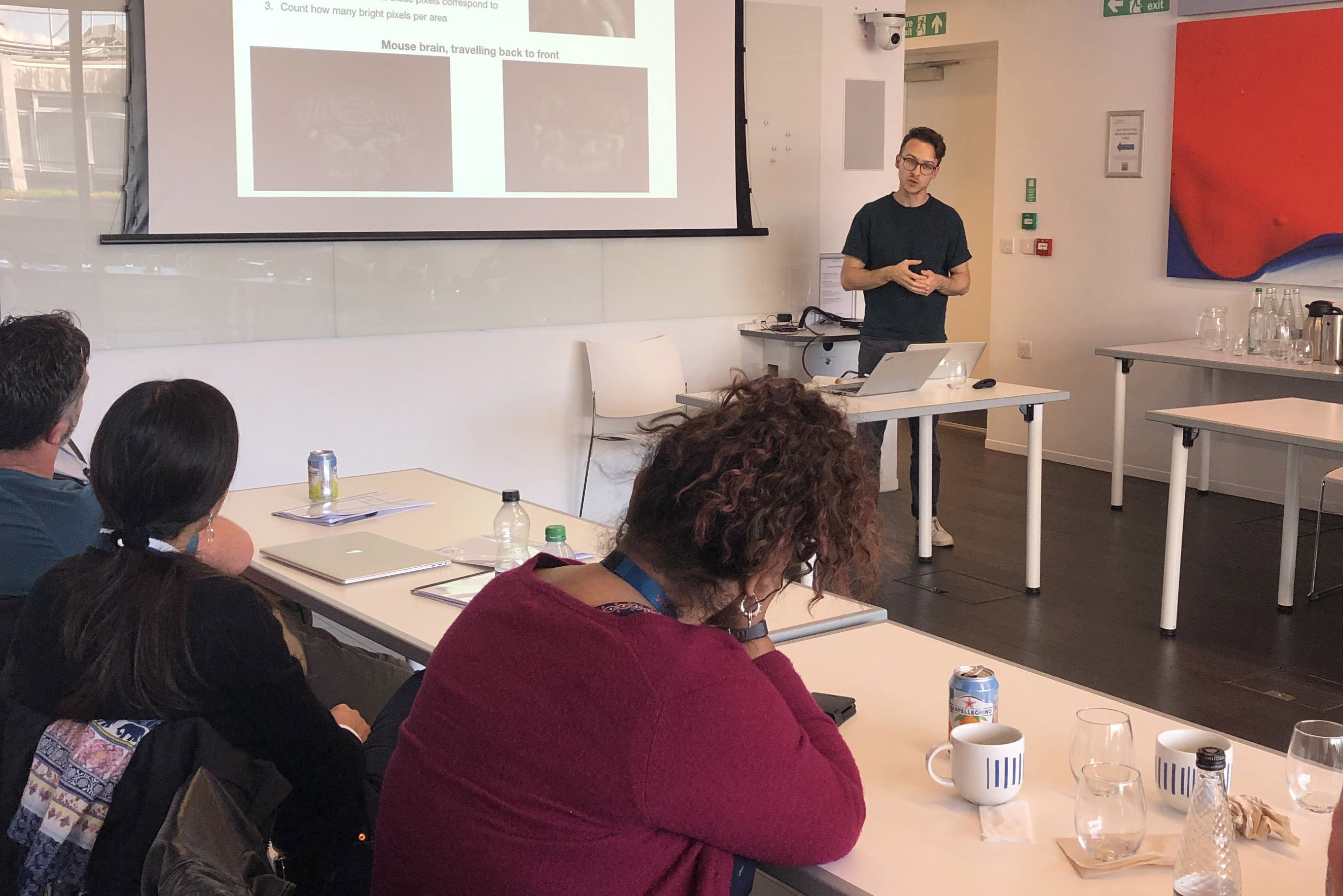 Spring 2019 - Dear Neuroscience
The SWC hosted a series of 'Dear Neuroscience' events where artists, crafters, parents and neuroscientists joined forces to co-create explorations of neuroscience "in the wild". Neuroscience research today focuses heavily on studying nervous systems in sterile and predictable environments, but brains evolved in the messy, unpredictable world full of the unknown and the unexpected. 
Neuroscience now has the technology to complement laboratory research with fieldwork, which we believe to be crucial for understanding the human mind. "Dear Neuroscience" provided the opportunity for artists, crafters and parents of young children, who have each refined a highly motivated and skillfully observant relationship with wild neural phenomena, to share their questions, insights, and hopes with the neuroscience community. 
Find out more about the Dear Neuroscience Touch and Proprioception Event on Friday 24 May
May 2019 - Big Bang @ School Event
On 10 May 2019, SWC PhD students, researchers and staff engaged in a Big Bang @ School Event at William Perkin High School in Greenford, West London. Year 10 students took part in an interactive neuroscience quiz debunking common myths about the brain and then rotated through three different activities including a robot demonstration, a microfluidics exercise and the chance to control someone else's arm with their brain!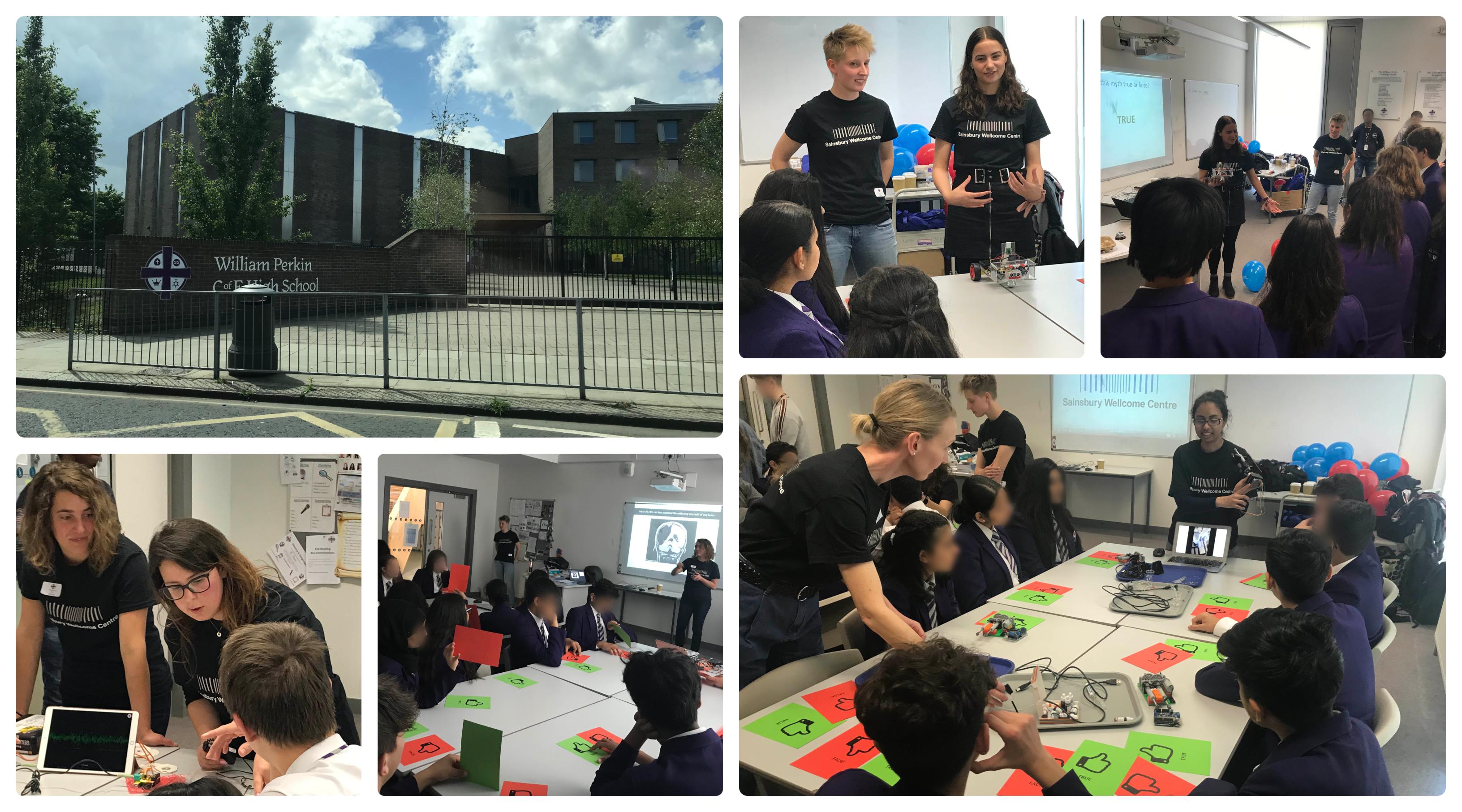 January 2019 - Westminster Kingsway Lab Tour
A-Level Psychology and Biology students from local college Westminster Kingsway visited the Sainsbury Wellcome Centre in January for a lab tour. Following an introductory neuroscience talk, the students met with researchers, visited the labs, the microscopy facility and the fabrication workshop. They also had the chance to see and hear the electrical activity from their brain when tensing their arm muscle and tried out controlling someone else's arm with their brain!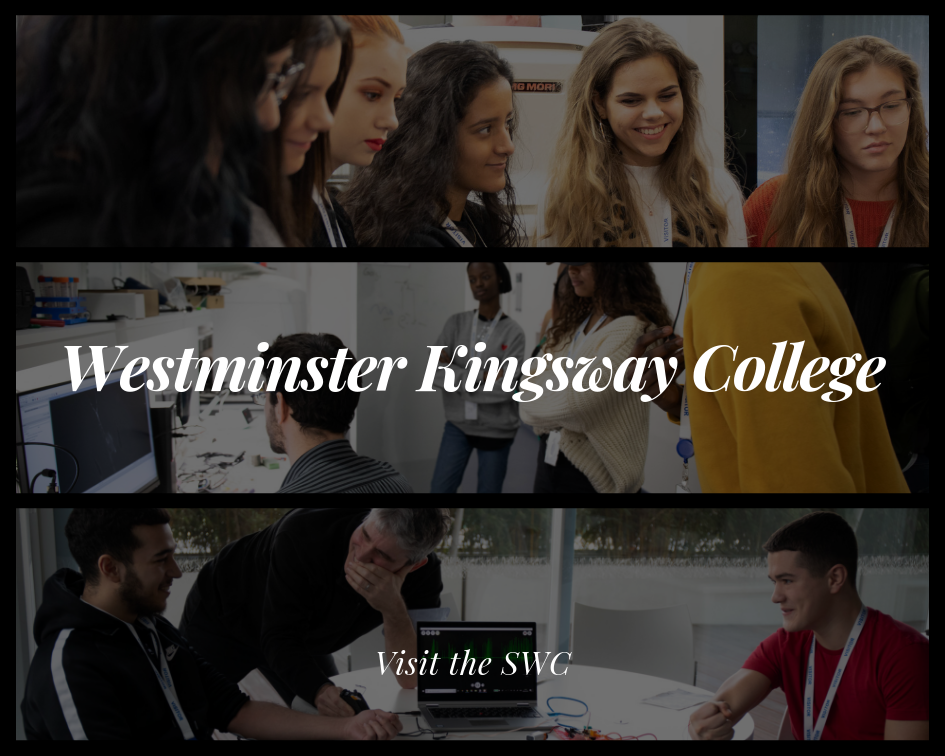 December 2018 - Public Lecture, by Professor Daniel Dennett
American philosopher, writer and cognitive scientist Professor Daniel Dennett gave the SWC Public Lecture 2018 titled 'Answering the Hard Question by Composing the Inner Witness'. Over 140 people attended this lecture including local students on the Social Mobility Foundation programme. Read more
September 2018 - New Scientist Live
The SWC exhibited a range of interactive demonstrations at New Scientist Live this year including visual illusions, Flavour SenseNation activities, a VR demo and jelly brain dissections. Find out more about our stand.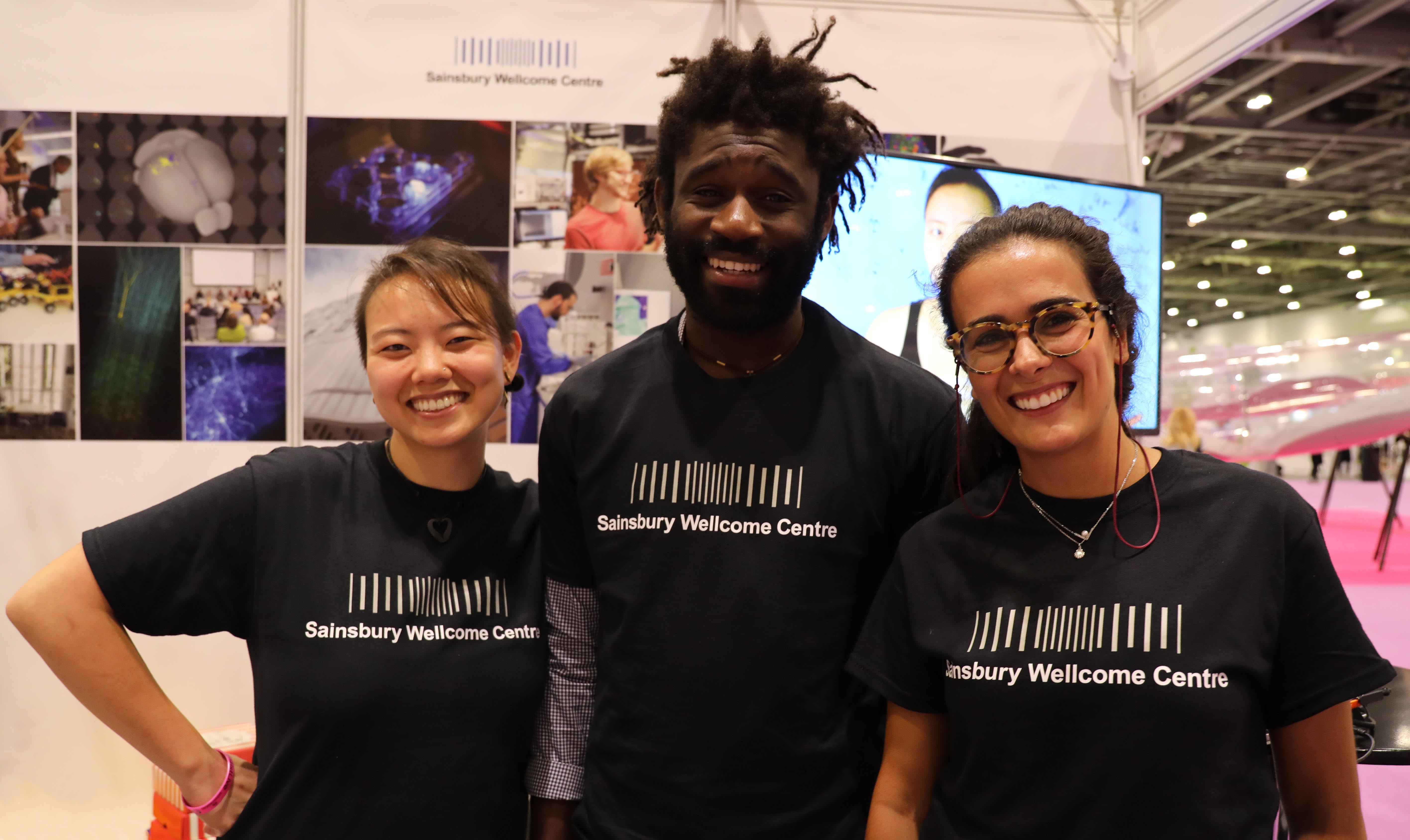 July 2018 - Social Mobility Foundation Tour
The SWC recently hosted a group of students from the Social Mobility Foundation programme, which is open to students across the UK who are eligible for Free School Meals, or will be the first generation in their families to attend university having attended a school with a significant proportion of pupils on FSM, and who are predicted at least ABB at A-Level and have obtained at least five A grades at GCSE.
After a short talk on how the brain works, the students were taken on tours of the different labs in the building and shown demonstrations on anatomy, innate behaviour, virtual reality (VR) and advanced manufacturing. Finally, they attended lunch with students, staff and researchers at the SWC where discussions continued.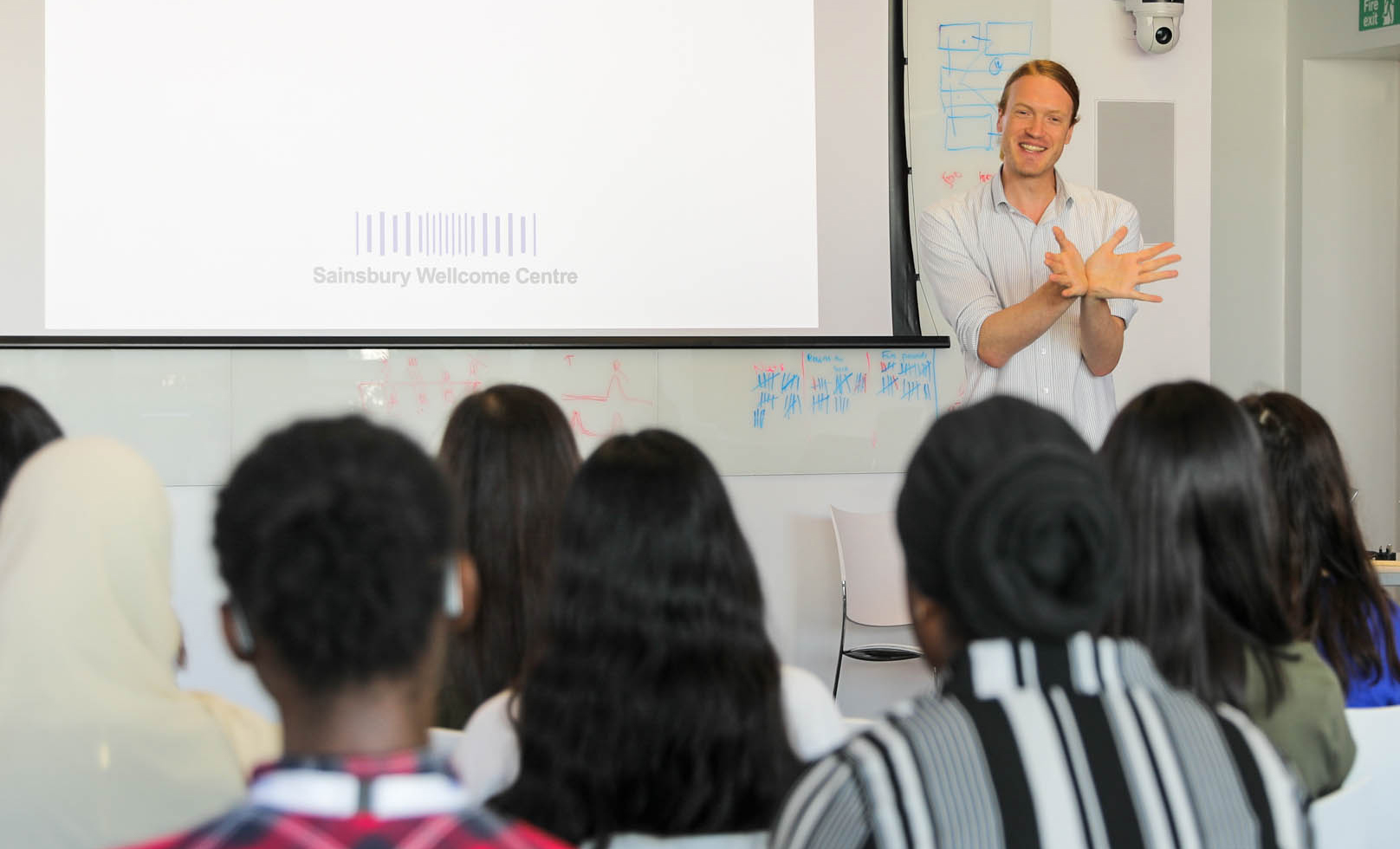 June 2018 - Orchestrating the Brain
In collaboration with FitzFest, a local community music and culture festival, the Sainsbury Wellcome Centre was pleased to present 'Orchestrating the brain' a stimulating workshop exploring the fusion of music and neuroscience.
The vision behind the event sprung from conversations between musicians and neuroscientists and the shared concepts of neurons in the brain functioning like instruments in an orchestra, but with one perplexing difference – as far as we know, there is no 'conductor' in the brain.
 
Through a series of interactive exercises, musicians and neuroscientists worked together to delve into the connections between music and neuroscience and even attempted to play brain activity data generated by the SWC researchers as if they were notes on a player piano.
After a lively panel discussion, both musicians and neuroscientists were left with a many more questions to explore including: Why is it easier to remember words when set to music? Do certain notes have specific effects on brainwave frequencies and emotions? Which (if any) animals respond emotionally to music?
April 2018 - Brain Camp Kosovo
A group of five PhD students from the SWC led a week-long intensive neuroscience programme in Kosovo with the goal of motivating and inspiring young people to invest their time in science.
Thanks to the Kosovan Ambassador to the UK, the SWC collaborated with ATOMI, an organization that identifies and supports children with extraordinary intelligence (IQ 140 and above, 99.6 percentile rank – top 0.4% of the population). 
The week long programme was a great success and also gave the students a chance to ask the SWC some challenging questions on the brain including: Why do we sleepwalk? What is synaesthesia? What happens when we have anxiety or panic attacks? What happens when we experience adrenaline? How plastic is the mature brain? Where do memories get stored and how are they retrieved? Are there differences between an average person's brain and Einstein's brain? How does the brain represent the passing of time?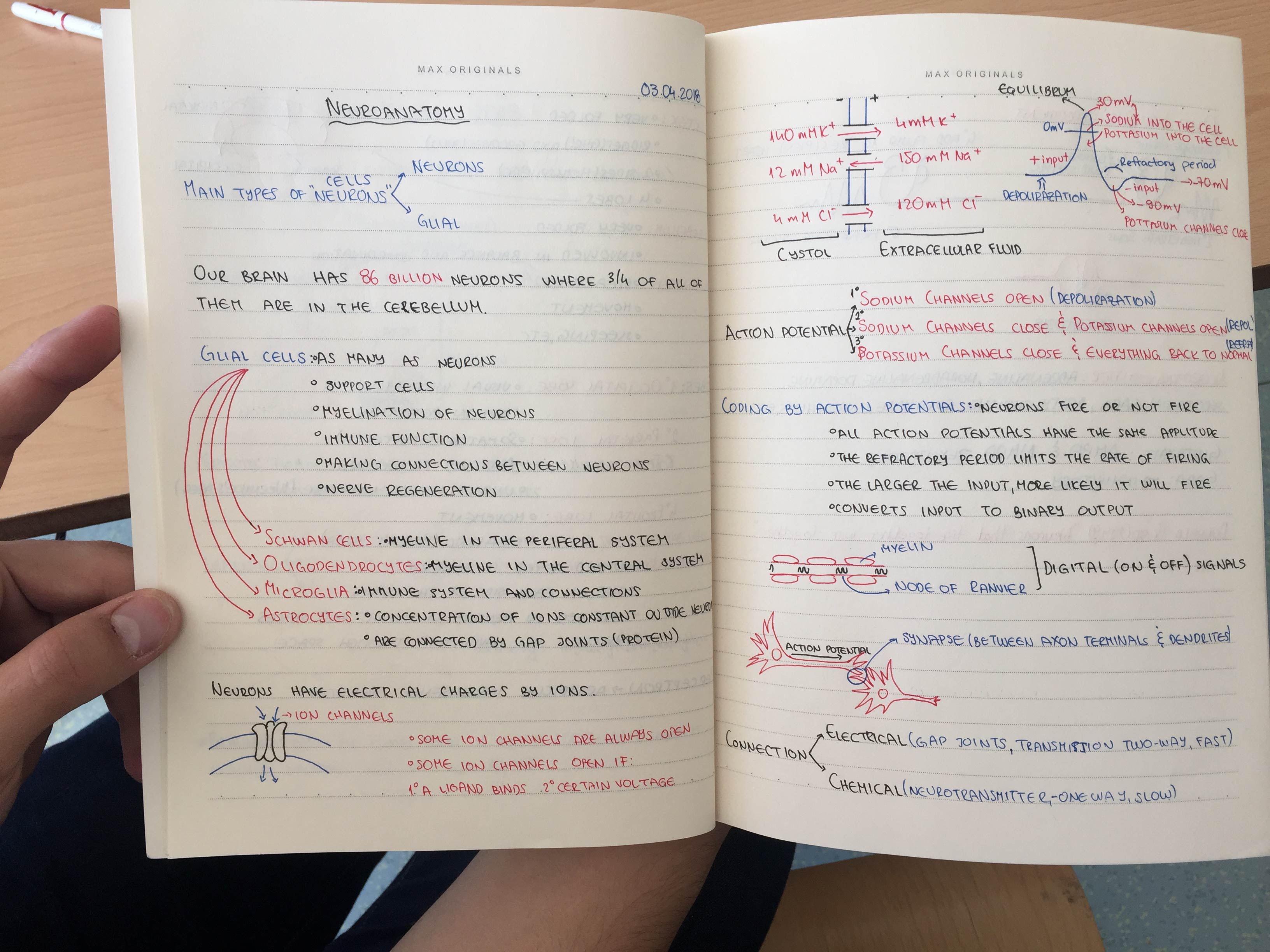 March 2018 - Brain Bee
The SWC was pleased to host the London Brain Bee championship during Brain Awareness Week 2018. The Brain Bee competition brings together secondary school students aged 14-19 and aims to inspire and motivate participants to learn more about the brain and explore potential careers in neuroscience.
 
After a welcome session, where the SWC launched the first of a series of Neuropeople videos, offering advice to students interested in neuroscience, the students completed a multiple choice quiz on a range of topics including: intelligence, emotion, memory, sleep, vision, hearing, sensation and a number of neurological conditions including Alzheimer's, Parkinson's, stroke, schizophrenia, epilepsy, depression and addiction.
There was also a series of practical demonstrations over lunchtime including a jelly brain dissection, visual illusions and an interactive activity exploring the hidden science behind our appreciation of food. These were followed by some fascinating talks on careers in neuroscience.
Finally, the excitement continued with a nail-biting "spelling bee" style final round. After as tense tie-breaker for the top place, the final results were announced and the winners went through to the National Brain Bee competition.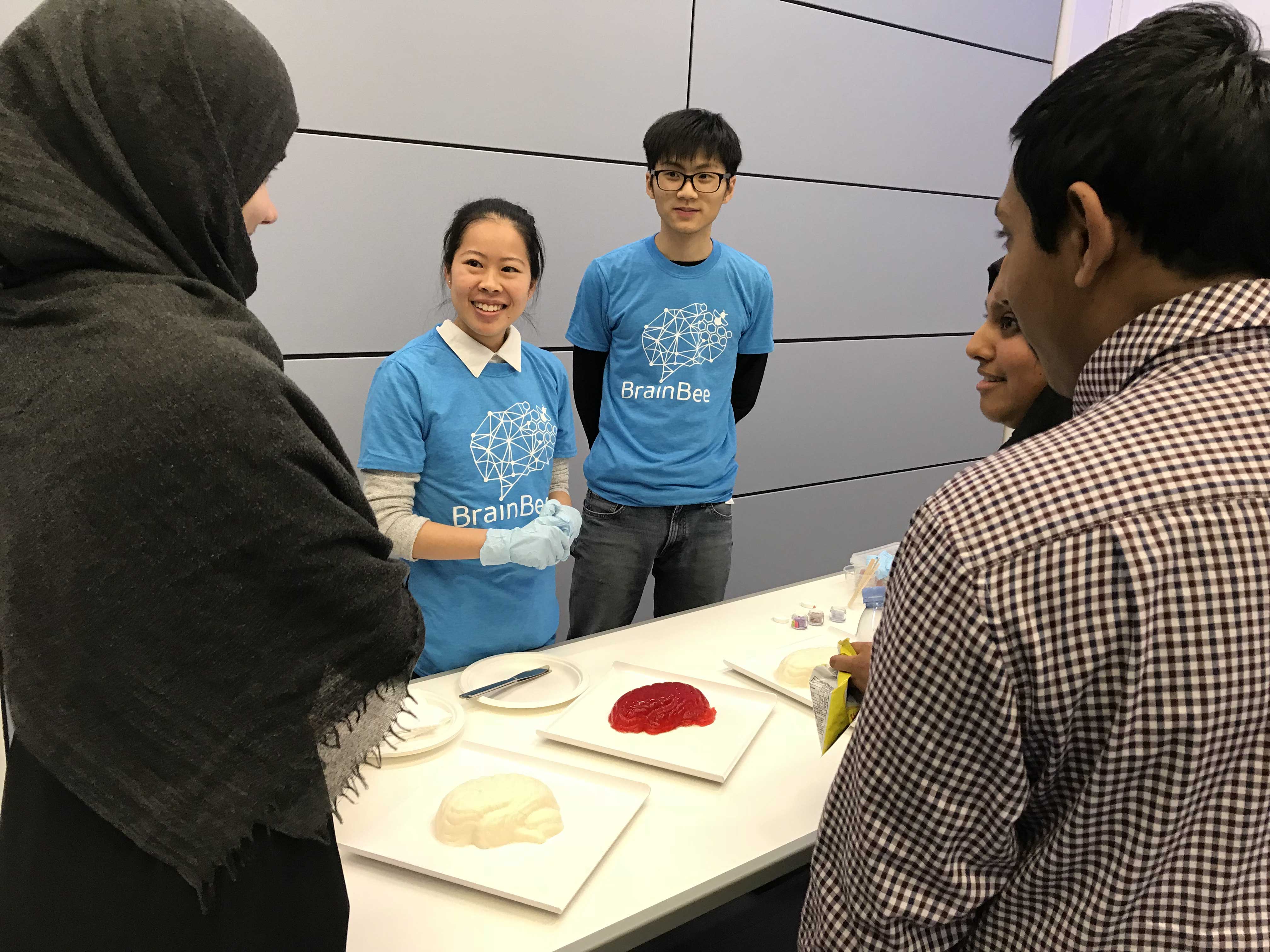 March 2018 - Neuropeople
The recent boom in allegations of 'fake news' has driven trust in experts to an all-time low. To try to encourage more confidence back into the scientific community, the SWC created a series of 'Neuropeople' videos where neuroscientists were asked questions on free will, brain hacks, advice for those interested in neuroscience and the future of the field. 
The films featured experts from the SWC, Gatsby Computational Neuroscience Unit, King's College London, Imperial College London and the Francis Crick Institute and are all available on our YouTube channel.
 
November 2017 - SWC Annual Lecture, by Professor Frans de Waal
Professor Frans de Waal captivated attendees of the 2017 SWC Annual Lecture on Animal Emotions and Empathy. Open to all, including local secondary school students, Professor de Waal gave a fascinating history of the study of emotions followed by an enlightening discussion of empathy, consolation and emotional contagion.
September 2017 - New Scientist Live
The SWC exhibited at New Scientist Live 2017, sharing our science with an engaged and curious audience of over 30,000 people. Our stand included anatomy and VR demonstrations along with a video on what neural circuits are and some of the techniques we use at the SWC to try to understand them. 
 
March 2017 - Brain Awareness Week
As part of BAW - a global campaign to increase public awareness of the progress and benefits of brain research - children from years 5 and 6 of All Souls Primary School in Fitzrovia visited the SWC to find out more about how the brain works. The children took part in a range of hands-on activities including jelly brains and an electrophysiology experiment.
March 2017 - Rewired: the Brain, Art and Innovation
Members of the SWC Public Engagement Network took part in an inspiring evening featuring connections between neuroscience, art and health. Group leader Dr Adam Kampff presented a talk on enhancing intelligence with virtual reality, while others engaged audience members with our research, using a QR code web link on one of our squeezy brains.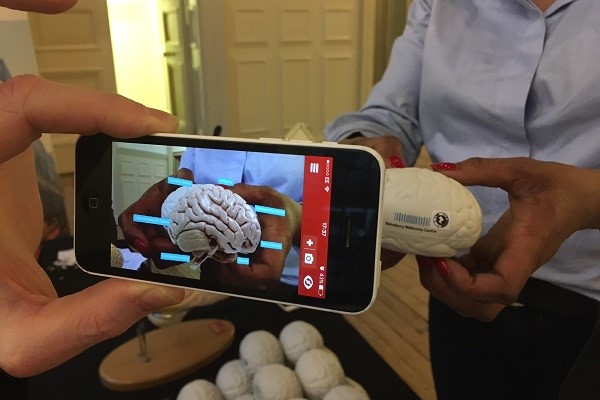 December 2016 - SWC Annual Lecture, by Sir David Attenborough
Sir David Attenborough gave the inaugural Annual Lecture on 7 December 2016 at the Sainsbury Wellcome Centre. His talk 'Beauty and The Beasts' focused on the aesthetic sensation in birds. 
Over 140 people attended this public event, including local community members from Fitzrovia as well as secondary school groups from Camden.
You can see part of the lecture on our YouTube channel.
 
December 2016 - SWC Lab Tour for Schools
Students from the UCL Academy and Regent High School visited the SWC and were given a tour of the laboratories ahead of hearing from a number of post docs and group leaders about the research they do and how it is relevant.