How does the brain encode incoming information to make sense of the world? 
Our research in this area focuses on dissecting the neural circuits underlying the processing of sensory information gathered from the sensory organs (the eyes, ears, nose, mouth and skin). 
Neuroscientists at SWC also study how the context of a given stimulus, and an animal's behavioural state, influences perception.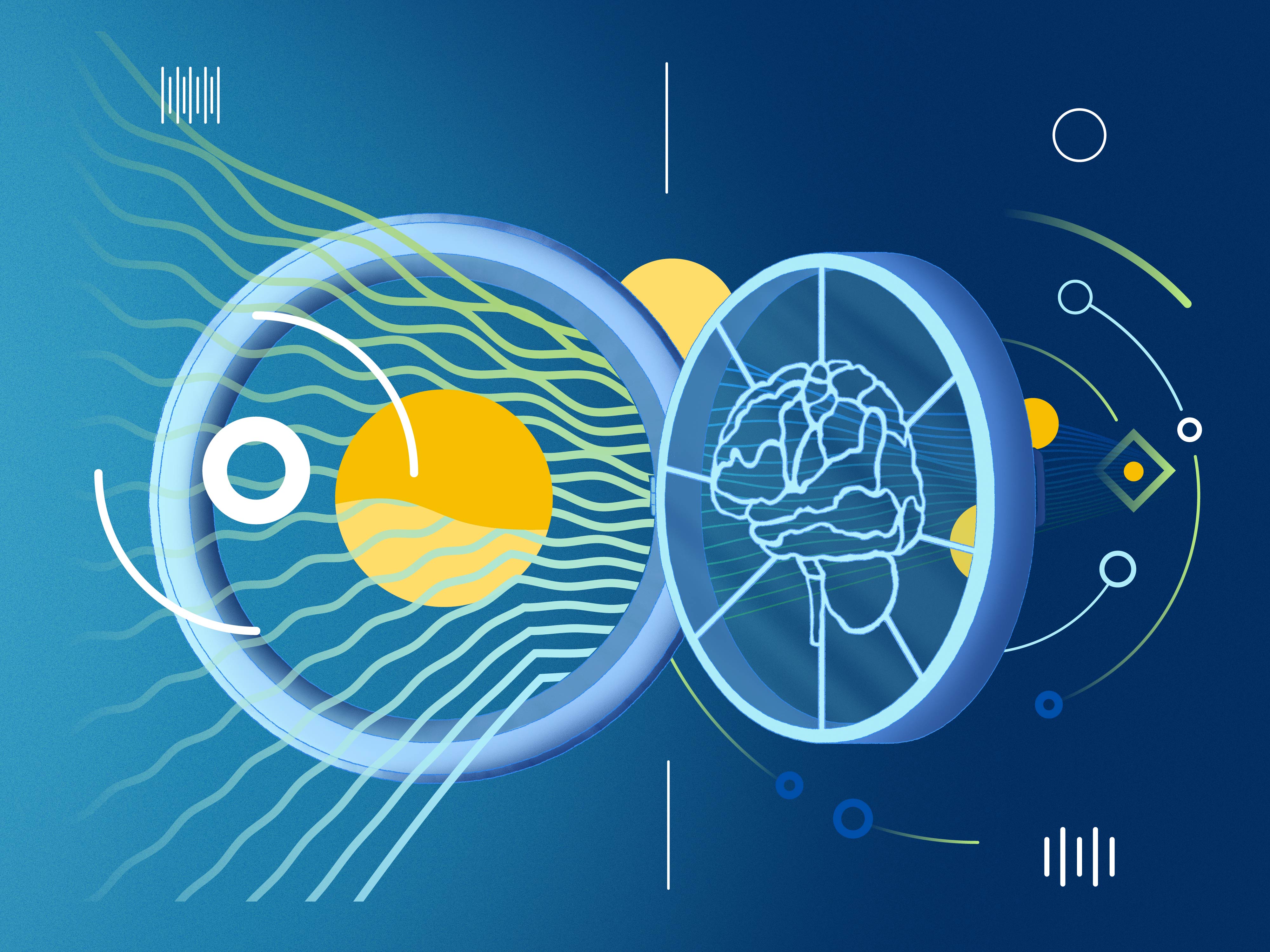 Illustration by Gil Costa and Joana Carvalho