Advanced Microscopy
Light microscopy is central to much of the research performed at the Sainsbury Wellcome Centre. Our microscopy facility supports in vivo imaging conducted within research groups by providing an institute-wide platform for structural imaging of fixed tissue.
The Advanced Microscopy Facility delivers three main services:
Imaging of conventionally prepared samples.
Automated imaging of whole brains.
Equipment training and practical courses on the basics of microscopy.
Conventional Imaging
We offer facilities for sectioning, staining, and mounting of fixed tissue. Samples are imaged using cutting-edge confocal microscopy or widefield epifluorescence slide scanning.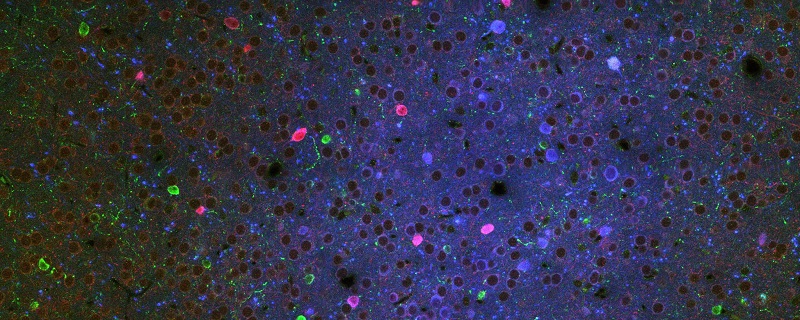 Whole Brain Imaging
Samples with intrinsic fluorescence can be imaged automatically using mesoSPIM light sheet or serial-section microscopy. These systems are tailored to the needs of our researchers, being either customised commercial microscopes or built from scratch in-house. Our whole brain imaging systems are all based on sharable open source approaches.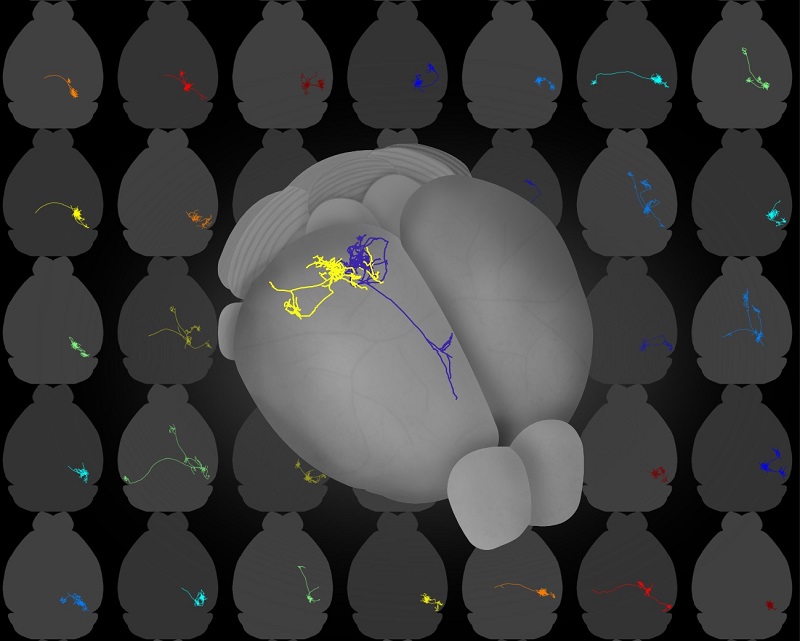 Training Courses
In addition to providing training on our microscopy equipment, we run courses on the fundamentals of imaging and microscopy. Starting with the basics of light and simple lenses, students learn about image formation and eventually construct their own two photon microscope from basic parts.