Neuronauts 2022
Neuronauts is an exciting, new 2-week summer camp for London secondary school students (aged 14-16) that will teach students fundamentals in engineering, computer science, and neuroscience required to run their own behavioural neuroscience experiments.
What will Neuronauts 2022 involve?
Students will make use of a "neurokit" consisting of a Raspberry Pi 4 microcomputer, Arduino microcontroller, an EMG sensor, and an Electronics and Breadboard starter kit. They will learn how the brain communicates with the body via electrical signalling and neurotransmission, the physics behind common electronic devices and computer systems, and how to create experiments and analyse data in the Bonsai and Python programming languages.
A final project will consist of building their own acquisition systems used to record electrophysiological responses in a novel experiment that they imagine, create and design from scratch. 
When and where will Neuronauts 2022 take place?
The camp will be held at the Sainsbury Wellcome Centre at UCL from July 25 - August 5. The camp will be held Mondays - Fridays from 930 - 1730. 
The camp will be fully funded including: lunch, snacks, transportation costs (within London Zones 1-6), and all required equipment will be provided.
History of Neuronauts
Neuronauts is a sister programme of Neuronautas, and was additionally inspired by the annual SWC Ph.D. bootcamp. Below are pictures and videos taken from projects of earlier students.
Elena Dreosti and Adam Kampff describe The Last Black Box course for PhD students at the Sainsbury Wellcome Centre. To find out more about the Cajal Programme visit: www.cajal-training.org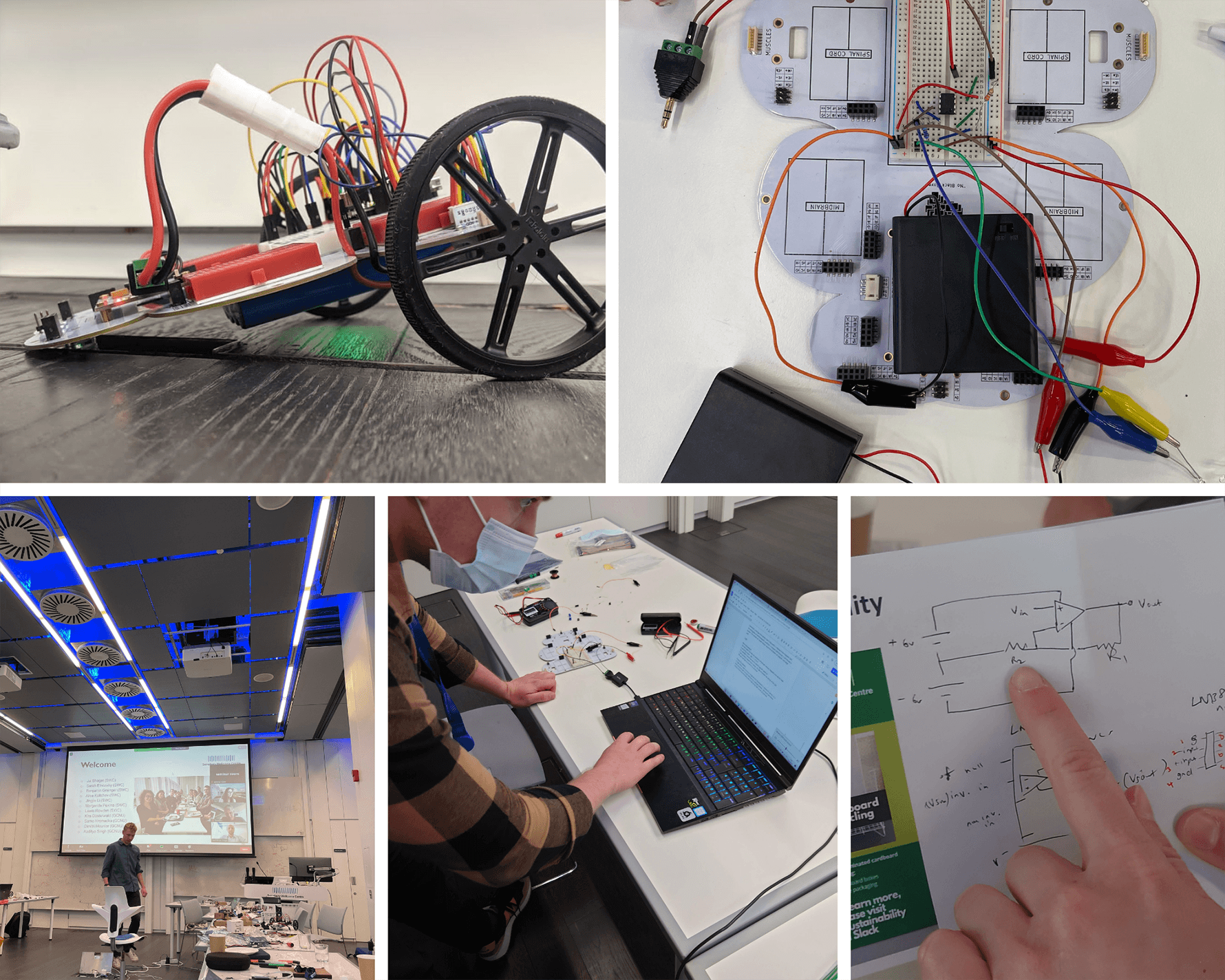 Credit: Jai Bhagat and Alice Koltchev