Neuronauts 2022
We were excited to host a new summer camp for London secondary students (aged 14-16) from 25 July to 5 August 2022.
Neuronauts taught students fundamentals in engineering, computer science, and neuroscience. Jai Bhagat and the Neuronauts team, organisers of the camp, reflected on the two weeks in a blog post: 
'Neuronauts: the foundation of a neuroscience summer camp at SWC'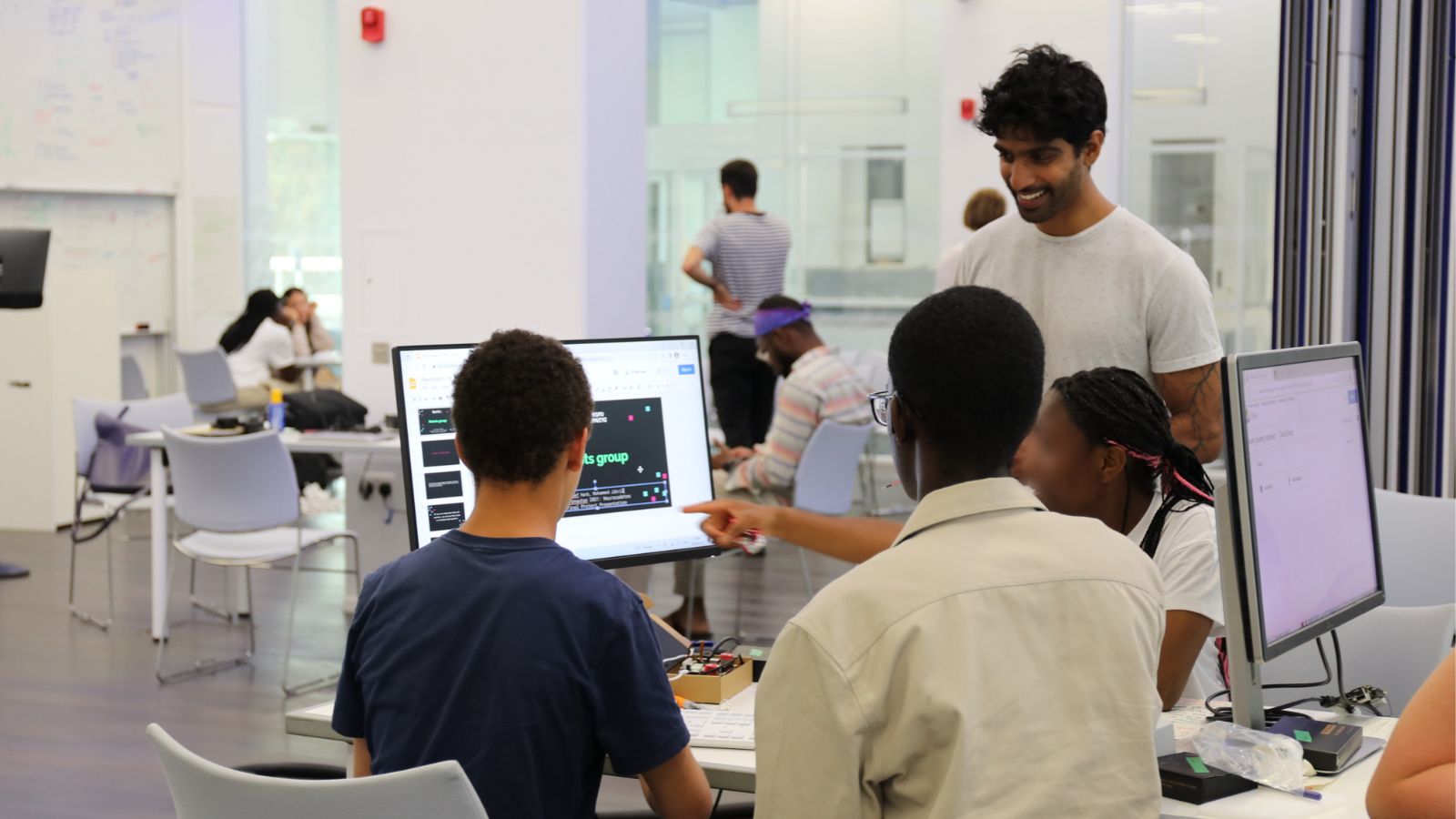 What did Neuronauts 2022 involve?
Students made use of a "neurokit" consisting of a LattePanda microcomputer, EMG sensor, and an electronics starter kit. They learned how the brain communicates with the body via electrical signalling and neurotransmission, the physics behind common electronic devices and computer systems, and how to create experiments and analyse data in the Bonsai and Python programming languages.
A final project consisted of building their own acquisition systems used to record electrophysiological responses in a novel experiment that they imagine, create and design from scratch.
The camp took place Mondays to Fridays, 9.30 to 17.30.