New PhD students
29 September 2016
This month we welcome the SWC's first intake of PhD students who join five Gatsby Unit students to make a cohort of eight. They started their 4-year programme with a 'bootcamp' on 12 September with a robot competition where pairs of students had to design and build a robot that simulates a rat doing a behavioural task.   
Each pair consisted of one SWC and one Gatsby student and had to create a robot that can move and locate a spot of light in an arena and return to a fixed point. The robot that collected the most light spots was the winner.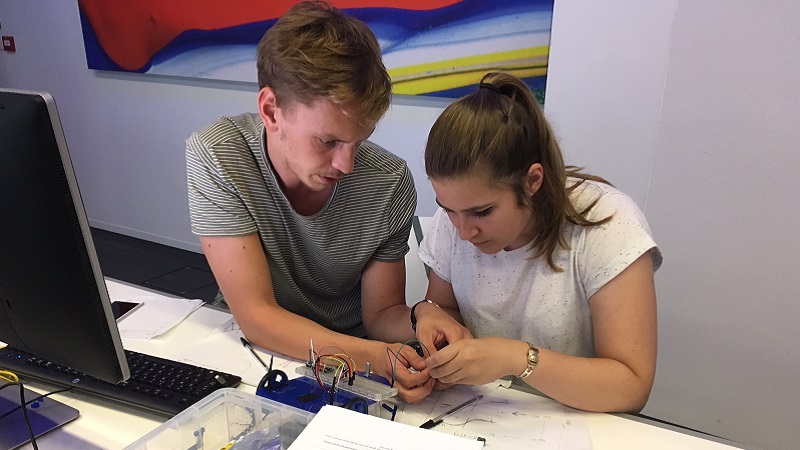 Jesse Geerts, Matthew Phillips and Stephen Lenzi are the SWC's new PhD students together with Lea Duncker, Kirsty McNaught and Wenkai Xu who are new Gatsby Unit PhD students - Michael Arbel Naoufal and Jorge Menendez Canelas join Gatsby Unit next week.
Kirsty McNought and Matthew Phillips were the winning pair with their carefully designed robot, etched with their names on.