Tim Behrens joins SWC as Group Leader
15 June 2023
We are excited to announce that Dr Tim Behrens has joined the Sainsbury Wellcome Centre as a Group Leader. The Behrens Lab at SWC will focus on how brains learn and represent knowledge about the world to enable flexible behaviours. Tim will also retain a portion of his group at the University of Oxford.
"Tim is an outstanding neuroscientist and we are thrilled that he has officially joined SWC. His research addresses how the brain generalises information from past experiences to guide future behaviour, which is a hallmark of all intelligent systems. Tim is a leader in the field using computational and experimental approaches across multiple species and he will greatly enrich our neuroscience community at SWC," said Professor Tom Mrsic-Flogel, Director of SWC.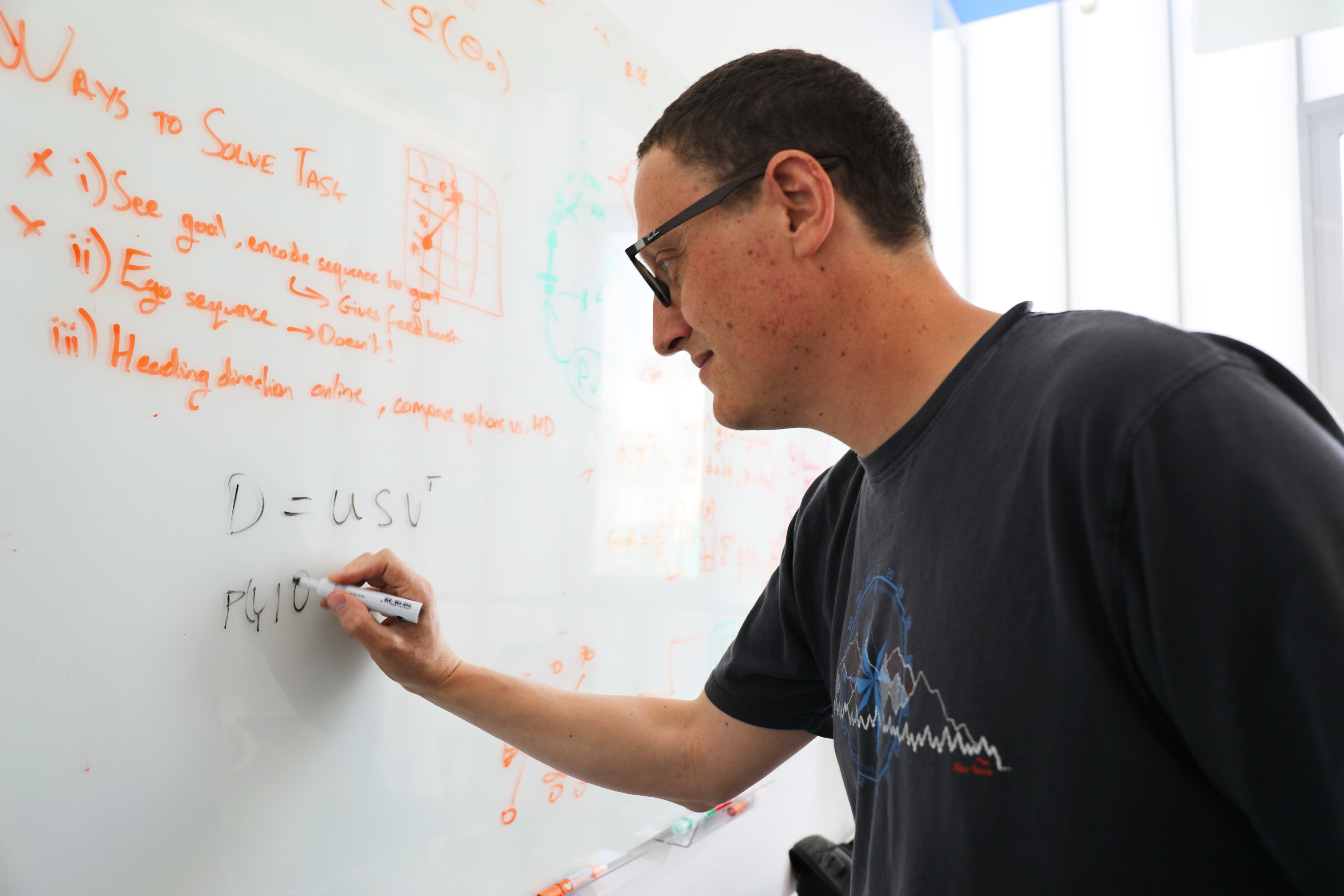 For most of his scientific career, Tim has been at the University of Oxford, including most recently as Deputy Director of the Wellcome Centre for Integrative Neuroimaging. His work aims to explain complex human behaviour and is grounded in comparisons with animal models and formal mathematical theory.
The Behrens Lab will strive to understand the neural mechanisms that support flexible goal-directed behaviour. In doing so, the team hope to build new bridges between human and animal neuroscience, between biological and artificial intelligence, and new methods for integrating across scales of neural activity.
"It's super exciting to be joining the SWC team, with their amazing circuit-busting awesomeness. Hopefully we'll be able to get really mechanistic about some super-high-level cognitive behaviours," commented Dr Tim Behrens.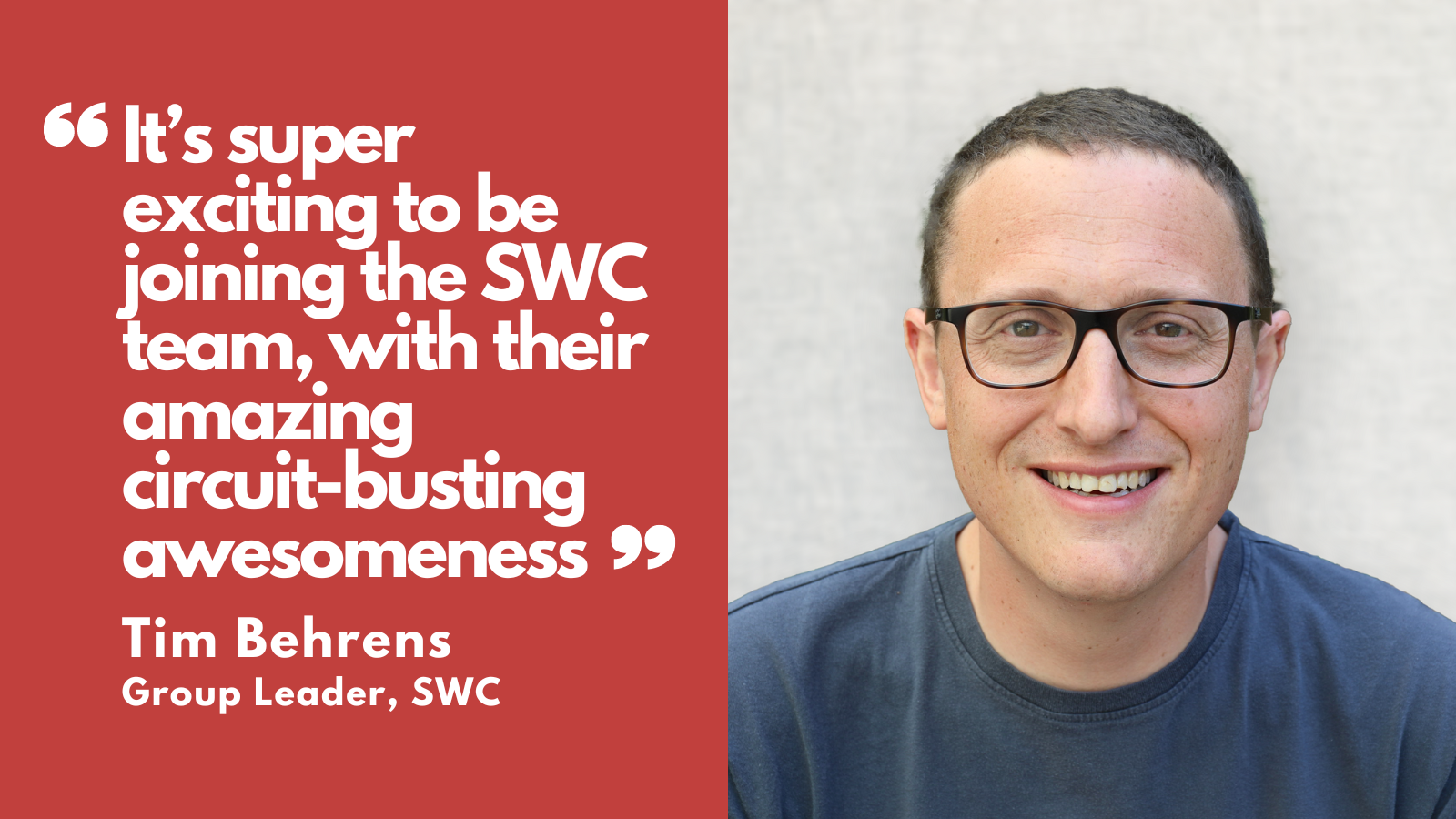 Tim was elected as a Fellow of the Royal Society in 2020 and has received a number of awards. After being a finalist in 2018 and 2019, he received the Blavatnik Award in the life science division in 2020 for discoveries and tools that uncover the mechanisms used by the human brain to represent our world, make decisions and control our behaviour. He also received the Troland Award from the National Academy of Sciences in 2017, the Young Investigator Award from the Organisation for Human Brain Mapping in 2016, the Lennart Nillson Award in 2014 for crucial efforts for the advancement of diffusion MRI, and the Early Career Award from the Society for NeuroEconomics in 2013.