Dr Chunyu Ann Duan awarded ERC Starting Grant
22 November 2022
European Research Council to fund SWC Group Leader proposal for research on decision-making in a social context
SWC Group Leader Dr Chunyu Ann Duan has been awarded a European Research Council (ERC) Starting Grant of €1.5 million over five years. The proposal selected for funding will cover research on decision-making in a social context.
"I am thrilled to receive the ERC Starting Grant. This funding will enable my lab to pursue bolder research questions that more closely relate to the types of complex decisions that arise from real-life choices. We are excited to make more efficient progress on multi-agent decision-making research," said Dr Duan, SWC Group Leader and ERC Starting Grant recipient.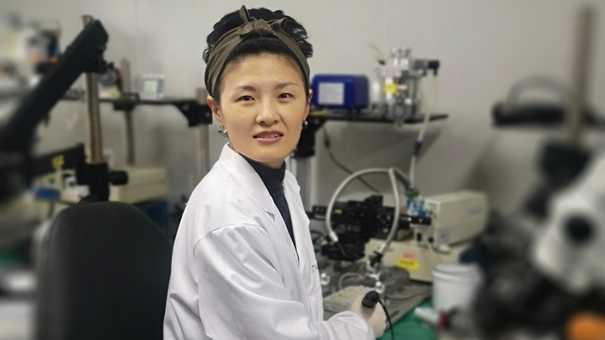 Neuroscience research has traditionally focused on how single animals make choices in a well-controlled environment. However, real life decisions are rarely made by a single agent in isolation. Instead, decisions reflect dynamic interactions between multiple decision makers, and success depends on predicting the actions of others.
For example, during a penalty kick in a football match, the goalkeeper has to make a decision of whether to safeguard the left or right side of the net. To help make the correct choice, the goalkeeper can use information about the kicker's past history along with the real-time information of the player's current motion. Together this information feeds into a prediction about where the ball is going to go based on where the kicker is going to aim. The goalkeeper can then make their decision based on this prediction. However, simultaneously, the kicker will also be thinking about what the goalkeeper is going to do and thus this becomes a complex decision due to the social interactions.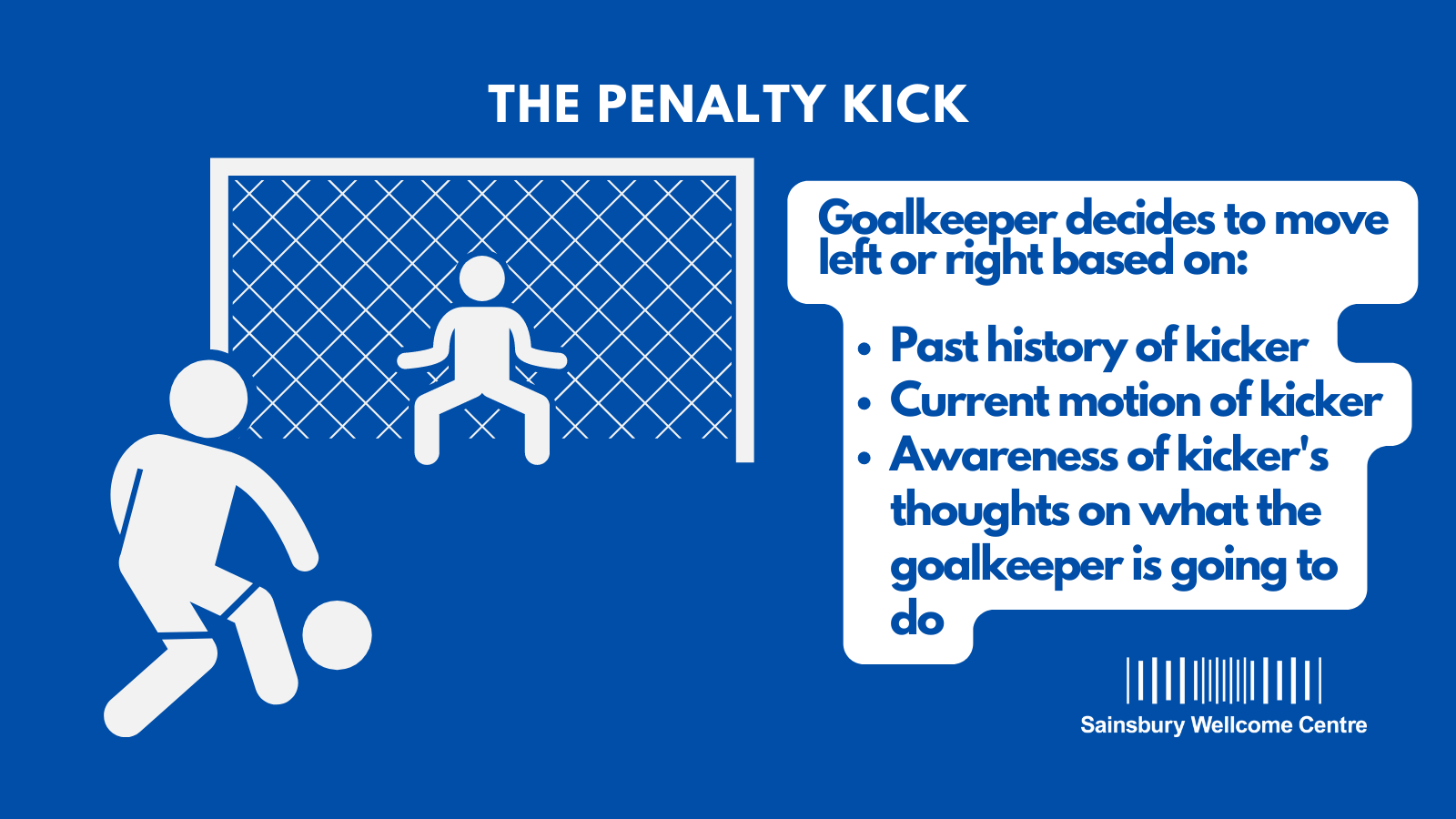 Dr Duan plans to use the ERC Starting Grant funding to study similar decisions in animals. Specifically, she is looking to understand how animals can change their own behaviour based on their prediction of what other animals are going to do. Recent advances in technology have made it feasible to monitor the behaviour and neural activity of multiple animals simultaneously. Dr Duan will make use of these advances in technology to study the behavioural and the neural circuit mechanisms of how multiple mice engage in competitive interactions during social foraging.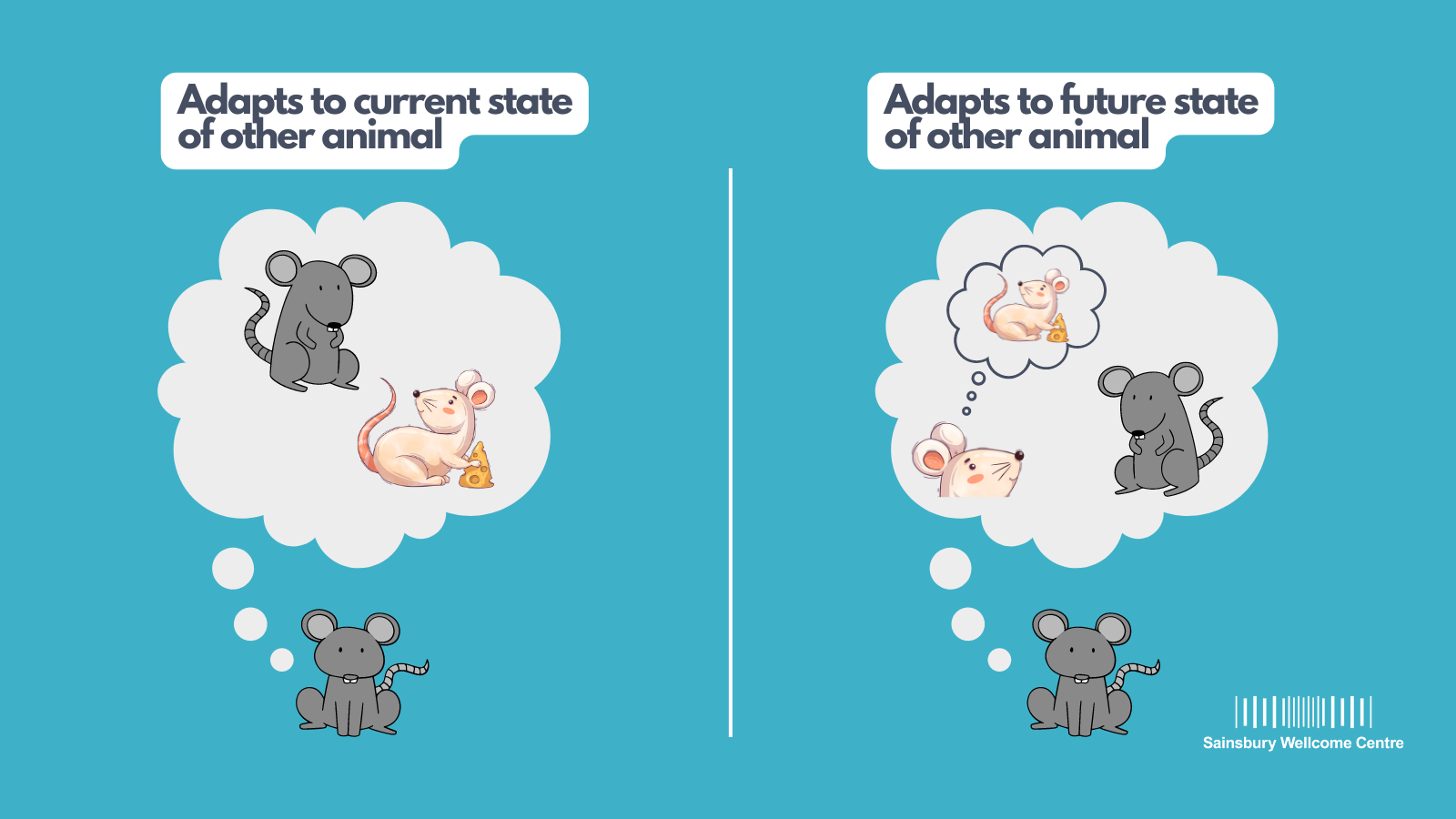 "By definition, decision-making in a multi-agent context is a multi-regional problem. This is because the part of the brain that generates decisions has to communicate with the brain region that knows something about the other animal, so that all the relevant information can be integrated. To understand these processes, we have to take a multi-regional and pathway-specific approach in our investigations," said Dr Duan.
As a result of the ERC Starting Grant, Dr Duan is looking to recruit two new postdoctoral researchers to join her lab. Commenting further on the funding, Dr Duan said, "I am extremely grateful to the ERC and it is a great privilege to be able to pursue a very bold research programme with more resources and team members."
To find out more about Dr Duan and her research, please visit the Duan Lab page
About Dr Chunyu Ann Duan
Ann Duan joined the faculty at the Sainsbury Wellcome Centre in summer 2021. She obtained her PhD in Neuroscience at Princeton University, where she studied prefrontal and collicular contributions to executive functions with Carlos Brody. In 2016, Ann became a Simons Collaboration on the Global Brain postdoctoral fellow in Ning-long Xu's lab at the Institute of Neuroscience in Shanghai, where she used circuit-level tools to investigate cortico-subcortical cooperation during decision formation and maintenance.
Ann's long-term scientific goal centres around extracting general principles of neural computa-tion that give rise to cognition. Her lab at SWC combines theory-motivated behavioural para-digms with modern experimental and analytical tools to conduct large-scale, cellular-resolution investigations of neural circuit mechanisms for flexible decision-making. In particular, she aims to understand how decision-making is modulated by internal and environmental varia-bles, such as risk preference and competitive/cooperative social interaction.
About the ERC Starting Grant
The ERC Starting Grant is open to researchers of any nationality with 2-7 years of experience since completion of PhD, a scientific track record showing great promise and an excellent research proposal. Starting Grants may be awarded up to €1.5 million for a period of 5 years. For further information, please visit the ERC website: https://erc.europa.eu/apply-grant/starting-grant
About the ERC
The ERC, set up by the European Union in 2007, is the premier European funding organisation for excellent frontier research. It funds creative researchers of any nationality and age, to run projects based across Europe. The ERC offers four core grant schemes: Starting Grants, Consolidator Grants, Advanced Grants and Synergy Grants. With its additional Proof of Concept Grant scheme, the ERC helps grantees to bridge the gap between their pioneering research and early phases of its commercialisation. The ERC is led by an independent governing body, the Scientific Council. Since 1 November 2021, Maria Leptin is the President of the ERC. The overall ERC budget from 2021 to 2027 is more than €16 billion, as part of the Horizon Europe programme, under the responsibility of the European Commissioner for Innovation, Research, Culture, Education and Youth, Mariya Gabriel.
Media contact:
For more information or to speak to Dr Chunyu Ann Duan, please contact: