Professor Tiago Branco awarded Francis Crick Medal and Lecture
24 August 2022
The Royal Society honours SWC Group Leader with prestigious award 
SWC Group Leader Professor Tiago Branco has been awarded the Francis Crick Medal and Lecture by the Royal Society.
Professor Branco was chosen for the award for making fundamental advances in the molecular, cellular and circuit bases of neuronal computation and for successfully linking these to animal behaviour. 
"I am honoured to receive the Francis Crick Medal and Lecture. It is a great privilege to have our work recognised by the Royal Society and through this award become associated with Francis Crick and Sydney Brenner – two giants of science whose work has been such a source of inspiration over the years," said Professor Branco.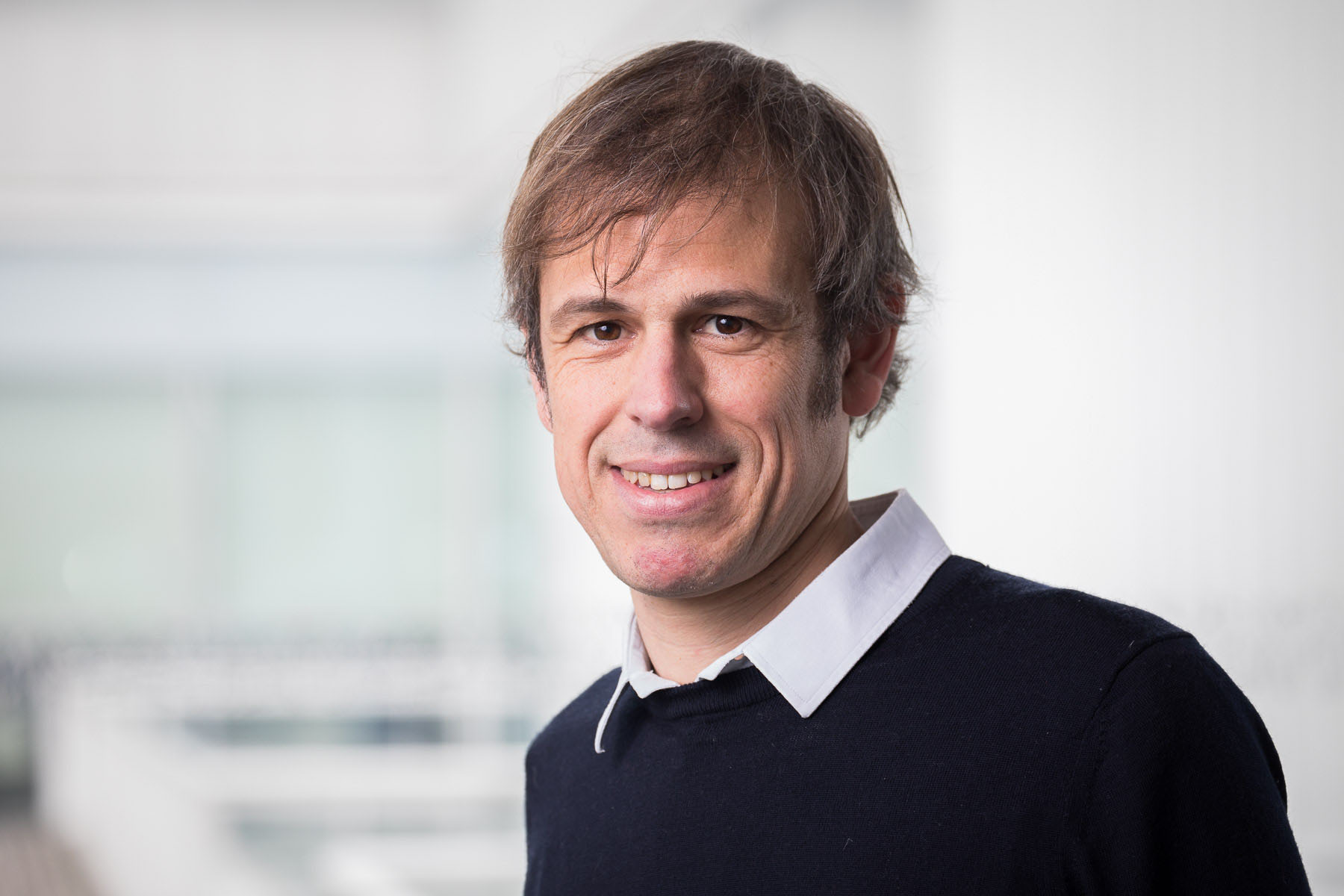 Professor Tiago Branco
The Francis Crick Medal and Lecture is awarded annually in any field in the biological sciences. Preference is given to genetics, molecular biology and neurobiology, the general areas in which Francis Crick worked, and to fundamental theoretical work, which was the hallmark of Crick's science. 
The lectureship was endowed by Sydney Brenner in memory of Francis Crick, the co-discoverer of the structure of the DNA molecule. Professor Branco will receive a medal of bronze and a gift of £2,000 at the lecture.
Sir Adrian Smith, President of the Royal Society said: 
"On behalf of the Royal Society, I offer my congratulations to the outstanding researchers, individuals and teams whose contributions to our collective scientific endeavour have helped further our understanding of the world around us. 
Science has always been a team game, and I'm proud to see such a wide array of skills and specialisms reflected in this year's medals and awards. From the original ideas that open up new fields, to the team effort that delivered the Oxford-AstraZeneca vaccine, or the vital work of technicians and those opening doors for the next generation of talented researchers – I am proud that we can celebrate outstanding scientific contributions in all their forms." 
Professor Branco's current research aims to understand how escape behaviour is implemented by the mouse brain. When faced with a potential predator, a mouse must solve several challenges, such as determining the threat level, deciding whether to escape, choosing a safe place and getting there as quickly as possible. The Branco lab are working to discover how networks of neurons in the brain implement these computations, both at the level of single neurons and by identifying the main molecular mechanisms behind them.
Unearthing how neurons produce these computations during escape will provide a window into their implementation during more complex behaviours. Importantly, the regions of the mouse brain that generate escape exist in the human brain, where they are involved in anxiety and post-traumatic stress disorders. By understanding how these regions work and generate behaviour at the molecular level, new therapeutic targets might become available for treating these important mental health problems.
Professor Branco gave thanks to all those who have supported him and for the fruitful collaborations:
"I feel extremely grateful for all the support I have had in my career so far and for all the amazing colleagues that I work with, especially the young people who keep injecting new ideas, excitement, and pushing science in the group beyond our comfort zone. The body of work that this award recognises is a truly collaborative effort across many incredible people.
I am excited that this award might increase the visibility of our field and of the importance of curiosity-driven science. We pursue our questions because we want to understand how the brain works, because it is a fascinating problem. Yet, as history teach us, many of the discoveries that revolutionised medicine came from this type of science – I hope that awards like this help to continuously educate the public and policy makers about why we do what we do, and why we think it is important."
To find out more about Tiago and his research, please visit the Branco Lab page
About Professor Tiago Branco
Tiago Branco is a Professor of Neuroscience and Behaviour at the UCL Sainsbury Wellcome Centre. He studied Medicine in Lisbon and completed his PhD and postdoctoral studies at UCL. He was a visiting scientist at the Janelia Research Campus and started his group in 2013 at the MRC Laboratory of Molecular Biology. He moved to the UCL Sainsbury Wellcome Centre in 2016 as a Senior Research Fellow and in 2020 became a Principal Research Fellow and a Professor at UCL.
Tiago's work aims to understand how the cellular and molecular properties of neurons enable computations that determine animal behaviour. He has discovered biophysical mechanisms that enable single neurons to carry out complex computations, and unique molecular specializations that provide solutions to specific computational challenges. Tiago currently uses instinctive escape behaviour in mice as a model and has shown that this behaviour can be deconstructed down to molecular level. He has discovered that the decision to escape is computed by a synaptic mechanism, which provides a cellular realization of a long-standing model of decision-making, a fundamental building-block of behaviour. The main goal of this research is to provide a complete biological and computational understanding of how escape behaviour is implemented in the brain.
Tiago has received several awards for his work, including the UCL Neuroscience Early Career Prize and the Eppendorf & Science Prize for Neurobiology.
About the Francis Crick Medal and Lecture
The Francis Crick medal and lecture is open to UK/Commonwealth/Irish Republic citizens or those who have been residents for three or more years. It is restricted to early career scientists with no more than 15 years since (not including career breaks) achieving their PhD. For further information, please visit the Royal Society website: https://royalsociety.org/grants-schemes-awards/awards/francis-crick-lecture/
About the Royal Society
The Royal Society is a self-governing Fellowship of many of the world's most distinguished scientists drawn from all areas of science, engineering, and medicine. The Society's fundamental purpose, as it has been since its foundation in 1660, is to recognise, promote, and support excellence in science and to encourage the development and use of science for the benefit of humanity. http://royalsociety.org. 
Follow the Royal Society on Twitter (@royalsociety) or on Facebook (facebook.com/theroyalsociety)
Media contact:
For more information or to speak to Professor Tiago Branco, please contact:
April Cashin-Garbutt 
Head of Research Communications and Engagement, SWC
E: a.cashin-garbutt@ucl.ac.uk T: +44 (0)20 3108 8028