2022 Emerging Neuroscientists Seminar Series winners announced
26 September 2022
We are pleased to announce the winners of the Sainsbury Wellcome Centre 2022 Emerging Neuroscientists Seminar Series (ENSS). 
The 2022 winners are:
Lina Marcela Carmona, Zuckerman Institute, Columbia University, USA: 'Cell type and cell state engagement during motor learning'  
Teresa Guillamón-Vivancos, Instituto de Neurociencias de Alicante, Spain: 'Input-dependent segregation of visual and somatosensory circuits in the mouse superior colliculus' 
Zeynep Okray, University of Oxford, UK: 'Multisensory learning expands a memory engram' 
Megha Sehgal, University of California Los Angeles, USA: 'Co-allocation to overlapping dendritic branches in the retrosplenial cortex integrates memories across time'
"We received lots of exciting applications from postdocs working in systems neuroscience this year and we are excited to announce the 2022 SWC ENSS speakers. We are particularly pleased to see the winners reflect a deeper representation of women in neuroscience research. Mark the dates in your calendars as we will have a great line-up of speakers, exciting talks, and discussions that will present breakthroughs and help nurture research," said Sara Mederos, ENSS committee member and Research Fellow in the Hofer Lab at the Sainsbury Wellcome Centre.
ENSS first launched in 2018 with the aim of bringing exceptional early career neuroscientists around the world to the SWC for meaningful discussions on science. Each year, the SWC has hosted four winners giving them the opportunity to present, as part of the regular SWC seminar series, and discuss their science with SWC faculty, postdocs and students. To find out more about our previous winners, please visit the Emerging Neuroscientists Seminar Series page. 
We are delighted to confirm that Teresa Guillamón-Vivancos will give the first ENSS 2022 talk on 3 November 2022 at 13.15 (time TBC). Full details of the upcoming seminars will be announced in due course on our Events page. In the meantime, here are the upcoming dates:
3 November 2022 – Teresa Guillamón-Vivancos
1 December 2022 – Lina Marcela Carmona
19 January 2023 – Zeynep Okray
2 February 2023 – Megha Sehgal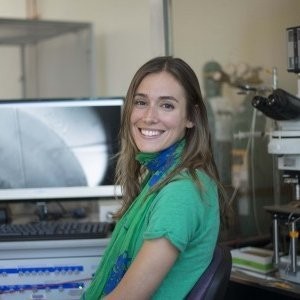 If you are interested in finding out more and applying for next year's ENSS, please look out for the announcement of the application process in early 2023. 
Contact:
April Cashin-Garbutt
Head of Research Communications and Engagement, Sainsbury Wellcome Centre
a.cashin-garbutt@ucl.ac.uk