The SWC's Latest Investment Is a Lean, Mean Milling Machine
22 May 2020
Like most workplaces around the world, things have been pretty quiet at the Sainsbury Wellcome Centre for the past couple months as our staff members have shifted to working remotely. But our relatively empty building got just a little bit fuller in May with the arrival of a new milling machine that will expand the capacity of our fabrication laboratories (FabLabs) to support innovation across the centre.
The latest addition to the FabLabs is an XYZ LR500 CNC 4 Axis Vertical Milling Machine with 12 integrated programmable tools. While the SWC already had a CNC machine in operation, sharing it between three engineers limited the FabLabs' capacity. The new addition will increase the amount of machining work that can be done at the SWC.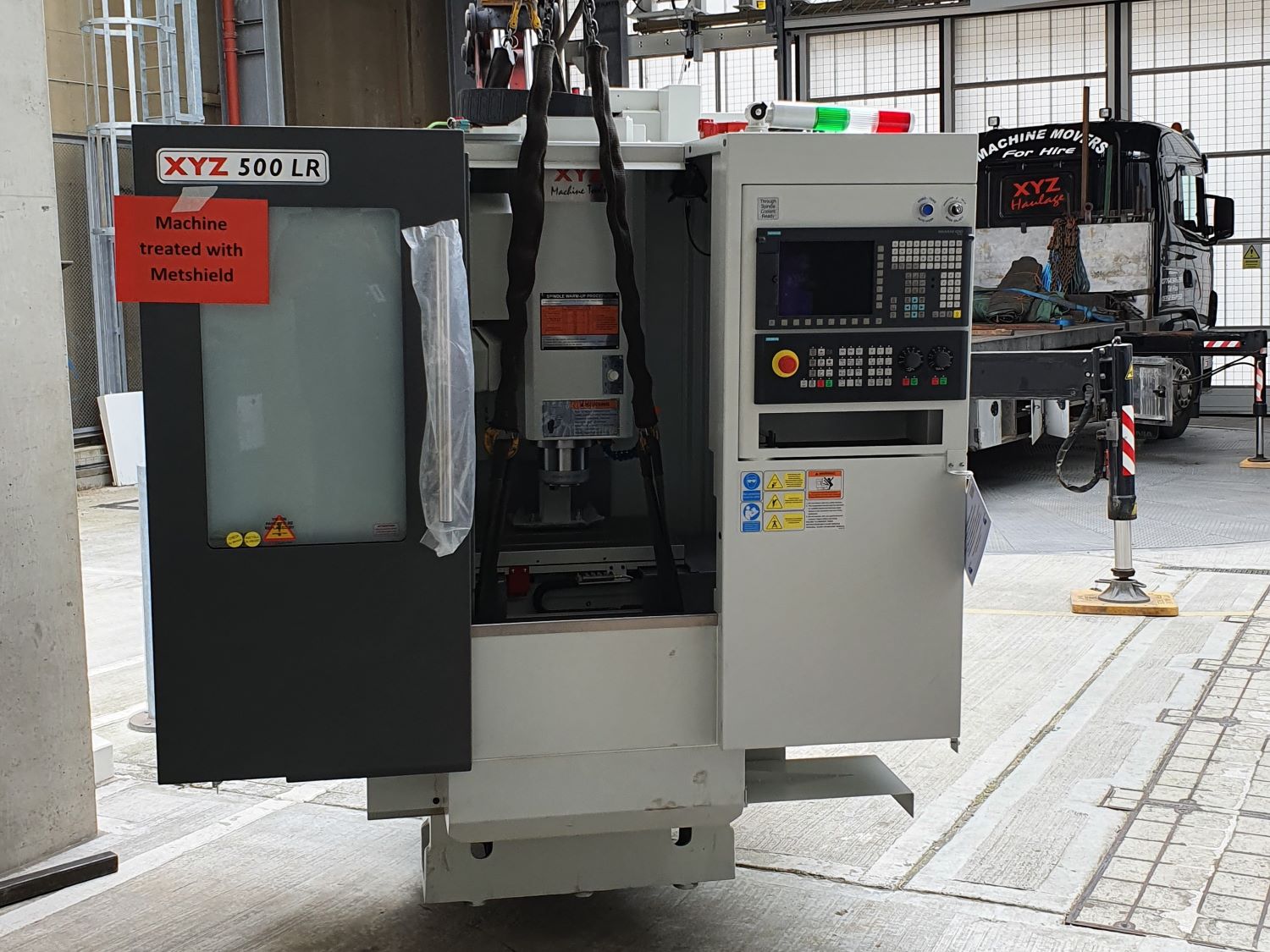 The XYZ LR500 CNC 4 Axis Vertical Milling Machine with 12 integrated programmable tools
Unlike 3D printers, this machine removes mass rather than creating it. While 3D printing and other methods of additive manufacturing are great for prototypes and end use parts, starting with a solid block of material such as aluminium and removing pieces to achieve the final shape produces a part with greater strength, durability and heat resistance.
The machine's fourth axis will enable machining on multiple sides of a job, which, along with the 12 tools available, will cut down the time of the machining process. Scientific Instrument Maker Simon Townsend explains, "Having the fourth axis saves on the operator time. When you have a design with a number of faces, the standard process requires the material to be held in a vice, which only gives you access to one face of the material. To get to the other faces you need to remove the part from the vice and rotate or angle the part. That requires a new setup, taking more time. The fourth axis allows us to program the additional faces and have the part turned automatically."
The new machine will be used to manufacture tools used throughout the research process, from head restraint bars used in laboratory experiments to parts for three photon microscopes used to analyse specimens. Once a design and suitable material have been agreed between FabLabs and the user, engineers will program the LR500 via CAD/CAM software or by using the Siemens controller integrated within the machine to select appropriate tools for material removal. The LR500 will be used to machine materials like stainless steel, aluminium, and acetal, among others.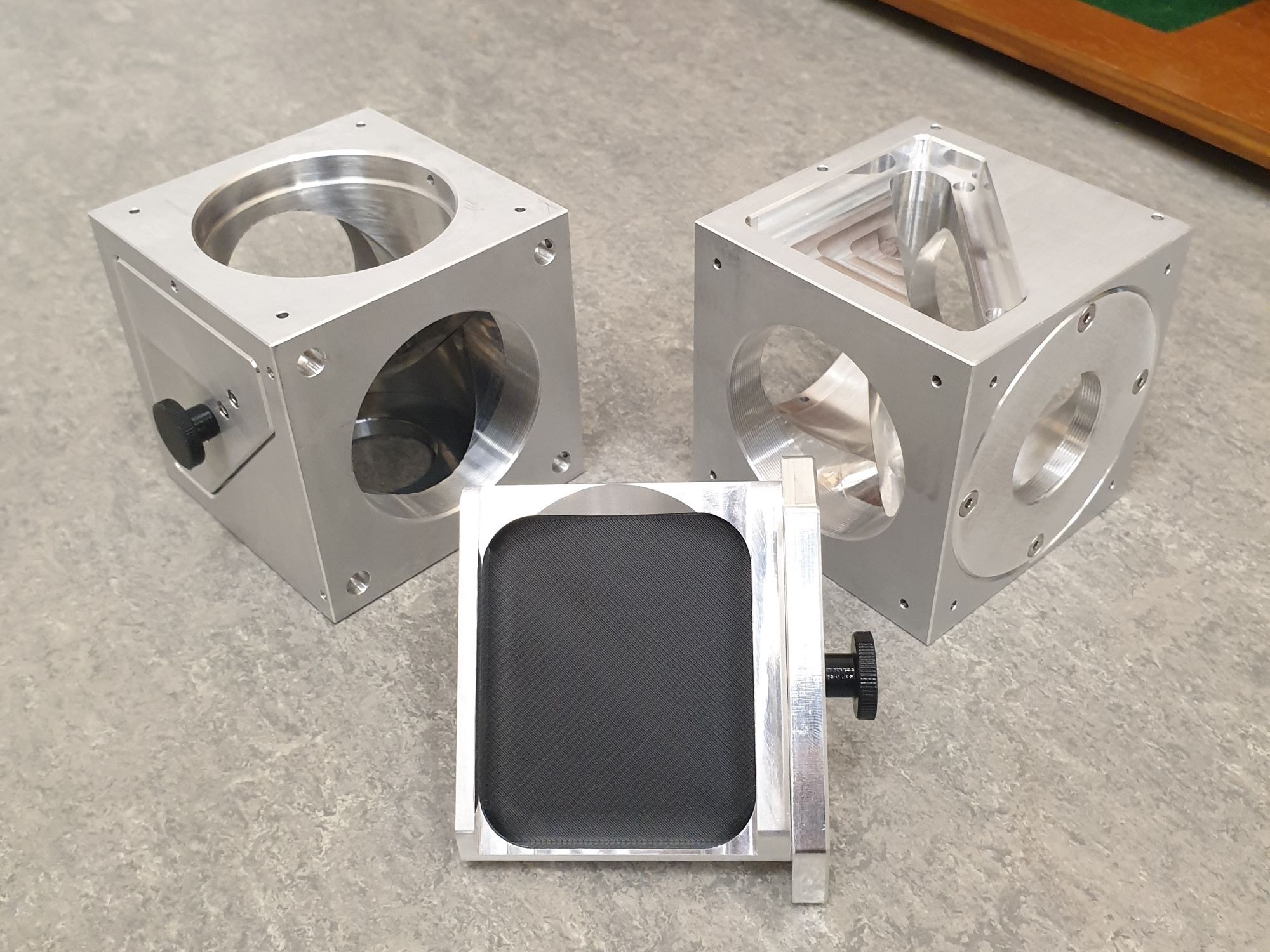 Elements of a 2-photon microscope like those that will be milled in the XYZ LR500 CNC 4 Axis Vertical Milling Machine
The SWC FabLabs are at the heart of our ability to innovate specialist and unique instrumentation in support of our science. With multi-disciplinary engineering expertise, the FabLabs support and accelerate the proposal, design, development and deployment of new research instruments.