Associate Professor Andrew Saxe named a 2023 Blavatnik Awards in the UK Finalist in Life Sciences
18 January 2023
The Blavatnik Family Foundation and the New York Academy of Sciences honours Joint SWC/GCNU Group Leader with prestigious prize
Joint SWC/GCNU Group Leader Andrew Saxe has been named a 2023 Blavatnik Awards in the UK Finalist in Life Sciences. Dr Saxe was nominated for his fundamental contributions to the study of deep neural networks, which provide insight into representation learning—the method by which systems discover and organise knowledge—in artificial and natural systems.
"I am humbled to be selected as a Blavatnik Finalist for Life Sciences 2023. It is an honour to be nominated and I am thankful to all those who have mentored me in my career to date and to my remarkable colleagues in the lab," commented Dr Saxe.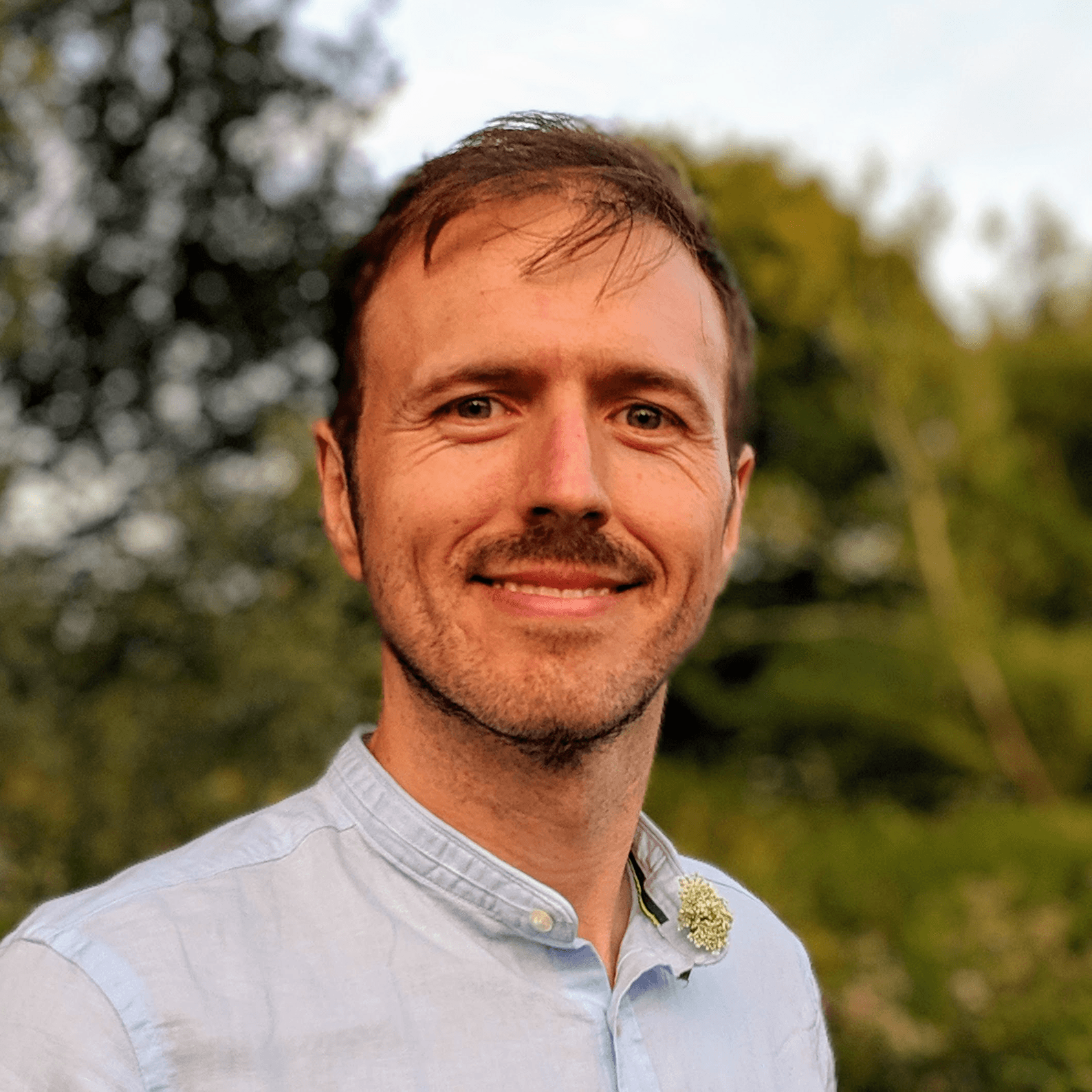 The Blavatnik Awards in the United Kingdom seek to recognise and celebrate the top emerging scientific talent aged 42 and under from across the country in Chemistry, Physical Sciences & Engineering, and Life Sciences. As a Blavatnik Awards in the UK Finalist, Dr Saxe will be conferred with a £30,000 cash prize and a personalised award medal at the 2023 Blavatnik Awards in the UK Ceremony, which will take place at Banqueting House in Whitehall, London on 28 February 2023. Dr Saxe will also give a short, interactive lecture at a free public symposium at the RSA House, located at 8 John Adam St, London on Wednesday 1st March 2023. To attend the symposium, register online.
"I am proud to recognise and support these outstanding young scientists," said Sir Leonard Blavatnik, Founder and Chairman of Access Industries and head of the Blavatnik Family Foundation. "Their pioneering research leads the way for future discoveries that will improve the world and benefit all humankind," Blavatnik said.
Dr Saxe's research seeks to develop a fundamental mathematical understanding of learning in the mind and brain. Specifically, he focuses on the theory of deep learning, a class of artificial neural network models that take inspiration from the brain. Deep learning is also prominent in engineering, where his research can be applied to help understand and improve artificial intelligence systems.
"Andrew's work is deep, original and extraordinarily creative. He provides fundamental truths about distributed computation that apply equally to artificial neural networks, and brains across all species, and Andrew has had major influences on all of these fields," commented 2020 UK Award Winner Professor Timothy Behrens, University of Oxford and UCL.
Dr Saxe has produced exact mathematical solutions to our understanding of how neural networks learn, resulting in generalised theories that might apply equally to artificial neural networks, rodent brains, or human brains. By providing these theories and solutions, Dr Saxe has been able to explain aspects of complex behaviours such as how children acquire knowledge, how and when neural networks (both artificial and biological) can generalise their knowledge to new scenarios, and a new theory of mental replay that addresses a longstanding debate in cognitive neuroscience—whether long term memory requires input from the hippocampus.
"My research tries to mathematically understand artificial neural network 'deep learning' systems that are often taken to be black boxes. Most work simulates learning on a computer, whereas we try to understand properties of these systems mathematically. Simulations study specific cases, whereas a mathematical approach can identify general principles. There are a handful of approaches to mathematically analyse these systems and my work has developed one such strategy," said Dr Saxe.
A better understanding of deep learning could help improve the performance of AI systems. Uncovering principles of learning in the brain could lead to better treatments following injury such as stroke, or aid pedagogy. More broadly, because so much of our behaviour is learned, a theory of learning could provide insight into how our brain works in many circumstances—ultimately, what we choose to learn sculpts who we are.
To find out more about Andrew and his research, please visit the Saxe Lab page
About Andrew Saxe
Andrew Saxe is a Henry Dale Fellow and Joint Group Leader at the Gatsby Computational Neuroscience Unit and Sainsbury Wellcome Centre. He was previously an Associate Professor in the Department of Experimental Psychology at the University of Oxford. He completed a Swartz Postdoctoral Fellowship in Theoretical Neuroscience at Harvard University with Haim Sompolinsky, and completed his PhD in Electrical Engineering at Stanford University, advised by Jay McClelland, Surya Ganguli, Andrew Ng, and Christoph Schreiner. His dissertation received the Robert J. Glushko Dissertation Prize from the Cognitive Science Society.
His research focuses on the theory of deep learning and its applications to phenomena in neuroscience and psychology. He was awarded a Sir Henry Dale Fellowship from the Wellcome Trust and Royal Society, the Wellcome-Beit Prize, and a Schmidt Science Polymaths award. He is also a CIFAR Azrieli Global Scholar in the CIFAR Learning in Machines & Brains programme.
About the Blavatnik Awards for Young Scientists
The Blavatnik Awards for Young Scientists, established by the Blavatnik Family Foundation in the United States in 2007 and independently administered by the New York Academy of Sciences, began by identifying outstanding regional scientific talent in New York, New Jersey, and Connecticut. The Blavatnik National Awards were first awarded in 2014, and in 2017 the Awards were expanded to honour faculty-rank scientists in the United Kingdom and in Israel. For updates about the Blavatnik Awards for Young Scientists, please visit www.blavatnikawards.org or follow on Twitter and Facebook (@BlavatnikAwards).
About the Blavatnik Family Foundation
The Blavatnik Family Foundation is an active supporter of world-renowned educational, scientific, cultural, and charitable institutions in the United States, the United Kingdom, Israel, and throughout the world. The Foundation is headed by Sir Leonard Blavatnik, a global industrialist and philanthropist and the founder and chairman of Access Industries, a privately held industrial group based in the US with broad strategic interests. See more at www.blavatnikfoundation.org.
About the New York Academy of Sciences
The New York of Academy of Sciences is an independent, not-for-profit organisation that since 1817 has been committed to advancing science for the benefit of society. With more than 20,000 members in 100 countries, the Academy advances scientific and technical knowledge, addresses global challenges with science-based solutions, and sponsors a wide variety of educational initiatives at all levels for STEM and STEM-related fields. The Academy hosts programmes and publishes content in life and physical sciences, social sciences, nutrition, artificial intelligence, computer science, and sustainability. The Academy also provides professional and educational resources for researchers across all phases of their careers. Find out more at www.nyas.org.
Media contact:
For more information or to speak to Dr Andrew Saxe, please contact:
April Cashin-Garbutt
Head of Research Communications and Engagement, SWC
E: a.cashin-garbutt@ucl.ac.uk T: +44 (0)20 3108 8028