Professor Viviana Gradinaru joins SWC Resident Scholar Programme as Leverhulme Visiting Professor
26 April 2021
We are delighted to announce that Professor Viviana Gradinaru will be joining SWC as a Resident Scholar this Spring-Summer 2021.
"Viviana Gradinaru is at the forefront of developing cutting-edge tools for systems neuroscience and we are really excited to have her visit us and share her expertise in neurotechnologies. To understand the interacting brain circuits that give rise to complex behaviour, it is imperative that we harness innovation beyond existing experimental approaches. The advanced methods pioneered by Viviana will allow us to further explore precise, genetically-targeted circuits for anatomical and functional mapping" said Professor Tom Otis, Chief Scientific Officer at SWC.
 
Dr Gradinaru completed her B.S. at Caltech and her Ph.D. research at Stanford University and is now a Professor of Neuroscience and Biological Engineering at Caltech. Professor Gradinaru's research group specialises in developing and disseminating neuroscience tools and methods, including engineering of new viral vectors with optimised brain tropism after systemic delivery and bioengineered tools for manipulating neuronal circuits. In addition to developing technologies for neuroscience, Professor Gradinaru uses these methods to dissect circuitry underlying movement, mood, and sleep and with her collaborators applies them to elucidate basic biological mechanisms underlying neurodevelopment and neurodegeneration.
"I am excited to be a scholar in residence at the SWC and build upon the momentum that convergence of advanced molecular tools (e.g. optogenetics and gene delivery by viral vectors my lab has worked on) and systems neuroscience (a strength of SWC) has brought to our efforts in understanding of brain and behaviour, healthy and diseased. I am hoping to interact especially with the young scientists that will define tomorrow's neuroscience" commented Professor Viviana Gradinaru.
Professor Gradinaru's visit to the SWC is part-funded by The Leverhulme Trust Visiting Professorships initiative. During her visit to SWC, Professor Gradinaru will deliver several Leverhulme Trust lectures at SWC and other institutes across the UK on advanced methods in neuroscience including gene delivery vectors, tissue clearing and optogenetics.  A first seminar at SWC will take place on Wednesday 5th May at 1pm on "Engineered gene delivery vectors and microbial opsins for precise and minimally-invasive study and repair of nervous systems." More information will follow shortly on our events page and via our event update emails.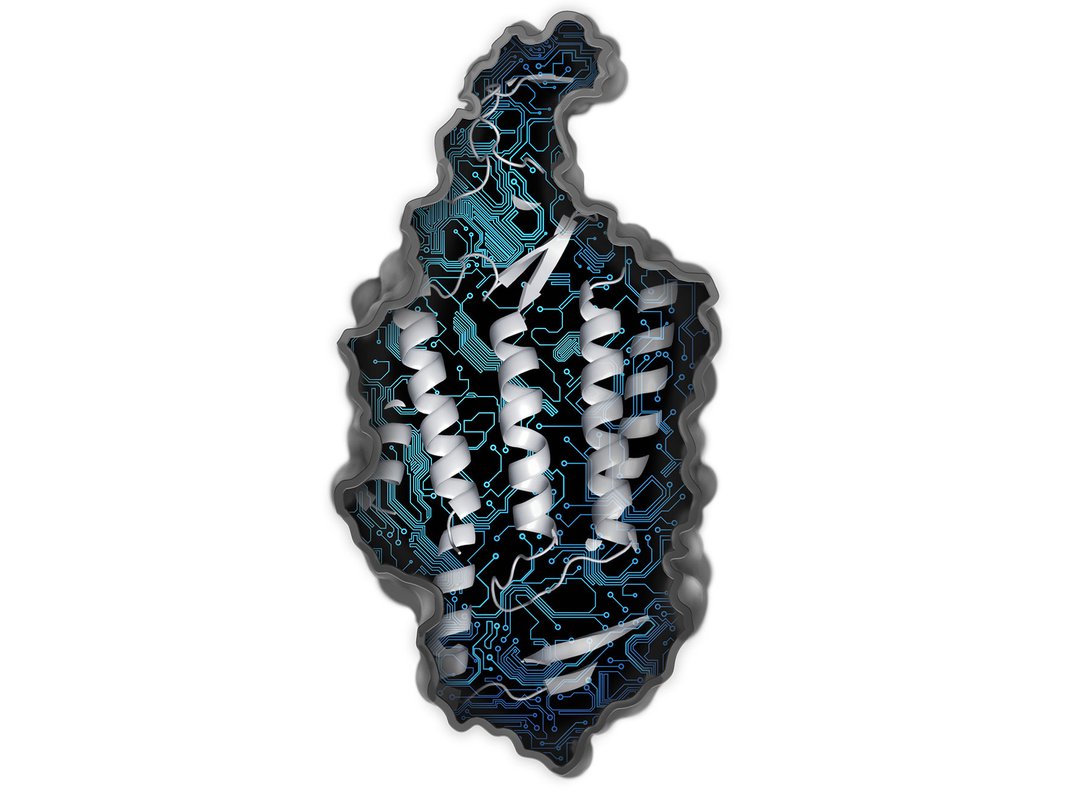 Using machine learning, Caltech researchers can develop novel variants of channelrhodopsins, which enable non-invasive optogenetics when packaged in viruses that can cross the blood-brain barrier. Image credit: Courtesy of Claire Bedbrook and the Gradinaru Lab at Caltech
Professor Gradinaru will bring to SWC expertise in cutting-edge neurotechnologies that will be applied in SWC and affiliates laboratories, including those of Dr Yoh Isogai, Dr Athena Akrami, and Dr Jonny Kohl (Francis Crick Institute) to further our understanding of cognition and sociability. In addition to these research activities, Professor Gradinaru will interact with multiple other researchers working in theoretical neuroscience, genetics, virology, and bio-imaging.
About the SWC Resident Scholar Programme
The SWC Resident Scholar Programme was launched in 2018 with the aim of bringing together world-class neuroscientists to exchange, discuss and challenge new ideas in systems neuroscience. Visiting scholars participate fully in life at SWC including interacting with researchers at all levels at the numerous ongoing events including seminars, data clubs and tea hours. 
Visiting scholars also have access to cutting-edge core facilities and platforms including advanced microscopy and imaging; a virology vector core; advanced manufacturing and innovation and research fabrication laboratories; high performance computing platforms and biological research facilities. Previous visiting scholars include Professor Bence Olveczky (Harvard), Professor Rava da Silveira (Ecole Normale Supérieure), Professor Larry Swanson (USC), Professor Loren Frank (UCSF), Professor Larry Zipursky (UCLA), & Professor Alison Barth (Carnegie Mellon). 
About Professor Viviana Gradinaru
Dr Viviana Gradinaru completed her B.S. at Caltech and her Ph.D. research at Stanford University and is now a Professor of Neuroscience and Biological Engineering at Caltech. Professor Gradinaru has more than 70 publications in top peer-reviewed journals and more than 10 granted patents, additional pending, in areas of optogenetics, viral vectors, and tissue clearing and imaging. Professor Gradinaru has received the NIH Director's New Innovator and Pioneer Awards and a Presidential Early Career Award for Scientists and Engineers, and has been honoured as a World Economic Forum Young Scientist. Gradinaru is also a Sloan Fellow, Pew Scholar, Moore Inventor, Vallee Scholar, and Allen Brain Institute Council Member, and received the inaugural Peter Gruss Young Investigator Award by the Max Planck Florida Institute for Neuroscience. In 2017 she was the Early-Career Scientist Winner in the Innovators in Science Award in Neuroscience (Takeda and the New York Academy of Sciences); in 2018 she received a Gill Transformative award; in 2019 Gradinaru was a Life Sciences Finalist for the Blavatnik National Awards for Young Scientists; and in 2020 she was the winner of Science Magazine & PINS Prize for Neuromodulation and awarded: the Vilcek Prize for Creative Promise in Biomedical Science; the Outstanding New Investigator Award by the American Society of Gene and Cell Therapy; and the Society for Neuroscience Young Investigator Award. 
Professor Gradinaru teaches undergraduate and graduate level classes on viral biology and optogenetics techniques in neuroscience. Viviana Gradinaru has also been very active in technology dissemination, participating with lab members in regular technology training workshops at Caltech and for summer courses at Cold Spring Harbor Laboratory as well as founding and now advising the CLOVER Center (Beckman Institute for CLARITY, Optogenetics and Vector Engineering), which provides training and access to the group's reagents and methods for the broader research community (awarded Addgene Blue Flame for reagent dissemination). Gradinaru is also a cofounder and board member of Capsida Biotherapeutics, a fully integrated AAV engineering and gene therapy company.
About the Gradinaru Lab
Dr Gradinaru's research group at Caltech specialises in developing neuroscience tools and methods, including engineering of new viral vectors with optimized brain tropism after systemic delivery. In addition to developing technologies for neuroscience, Dr Gradinaru has also been using such tools and methods to dissect circuitry underlying movement, mood, and sleep disorders (Gradinaru et al., Science, 2009; Xiao et al, Neuron, 2016; Cho et al, Neuron, 2017; Oikonomou et al, Neuron, 2019). The Gradinaru group at Caltech has recently developed and disseminated various new tools for less invasive gene delivery and optogenetics to the brain (Deverman et al Nature Biotechnology 2016; Chan et al Nature Neuroscience 2017; Challis and Kumar et al Nature Protocols 2019; Bedbrook et al Nature Methods 2020; Kumar et al Nature Methods 2020). With collaborators and her own Caltech group, Dr Gradinaru is now applying these gene delivery tools to neurodevelopmental and neurodegenerative disorders (Challis et al Nature Neuroscience 2019; Rauch et al Nature 2020).
Find out more: https://glab.caltech.edu/
 
Contact:
April Cashin-Garbutt
Head of Research Communications and Engagement
a.cashin-garbutt@ucl.ac.uk
+44 (0) 20 3108 8028