SWC celebrates inaugural year of In2research programme
22 November 2022
Celebration event marks successful completion of one-year STEM programme for young people from low socio-economic backgrounds
The Sainsbury Wellcome Centre at UCL was delighted to host a celebration event to mark the successful completion of the first year of the new STEM programme, In2research, from social mobility charity In2scienceUK. The event celebrated the achievements of the 50 talented participants in the 2021/22 cohort and gave thanks to partners, supporters and volunteers, who were integral to the success of the inaugural year of the programme. 
The In2research Programme, co-founded by In2scienceUK and UCL, was created to directly address the long-running problem of underrepresentation of people from low socio-economic backgrounds in academia, medicine, and science. Just 10% of life science professionals, 15% of academics and 6% of doctors come from working class backgrounds.1
"Building a research community that is inclusive to young people from low socio-economic backgrounds is vital to science. That's why we partnered with In2scienceUK on the In2research programme and we were delighted to host the celebration event at the Sainsbury Wellcome Centre at UCL to mark the successful completion of the first year," said April Cashin-Garbutt, Head of Research Communications and Engagement at the Sainsbury Wellcome Centre, UCL.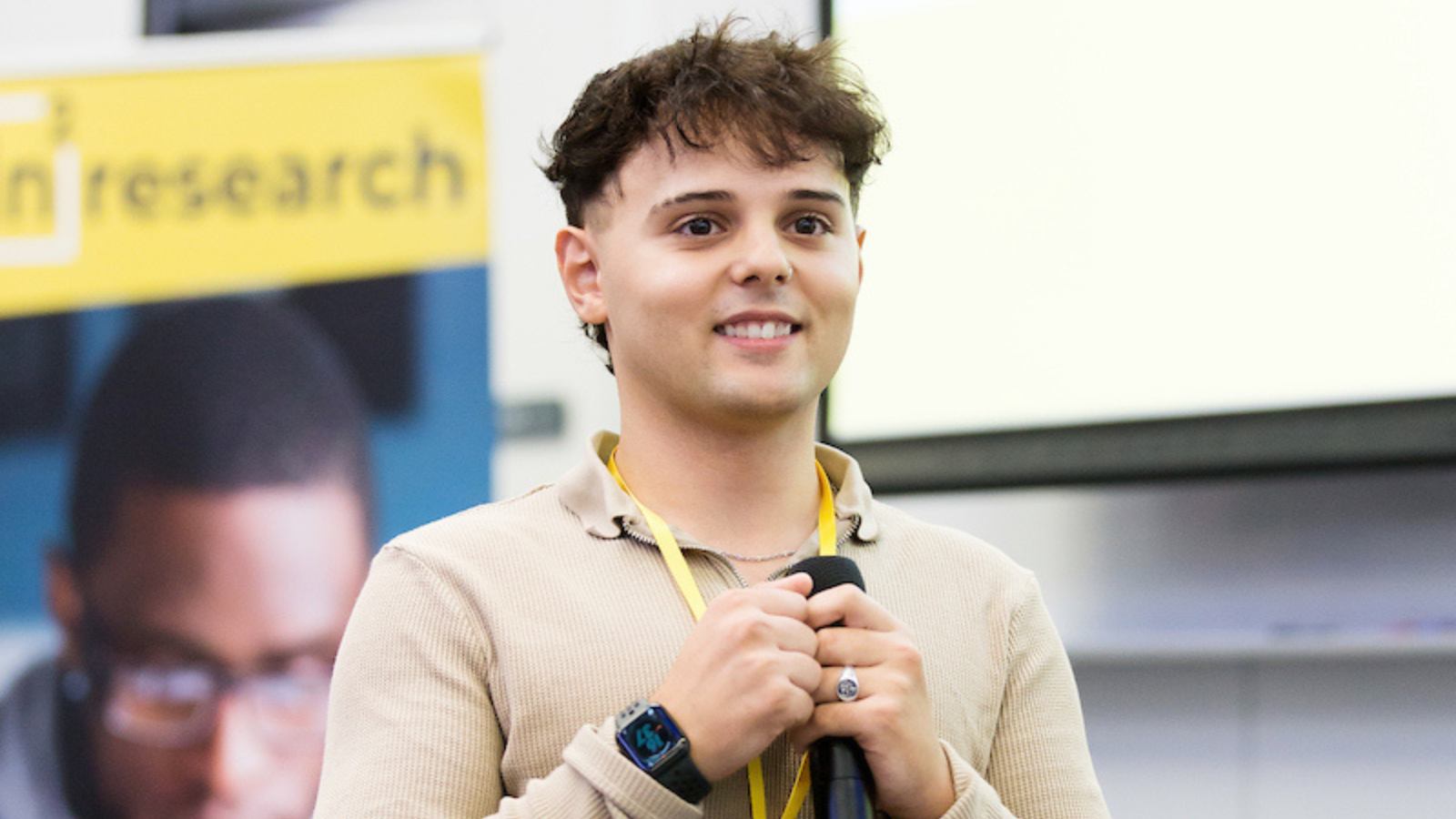 In2research Alumnus Ruben Lourenço Pereira
During the event, guests were invited to view a poster exhibition, which showcased a number of participant projects from the programme. A selection of In2research participants were awarded special prizes for their posters. Attendees also had the opportunity to hear from In2research Alumnus Ruben Lourenço Pereira, who reflected on his time on the programme:
"In2research has shown me that I have options, and that there is a place for me in research. After my placement at the Wellcome Centre for Human Neuroimaging, I was offered a job in the research team, and now I am currently looking to apply for PhDs. Whilst I'm not sure of my exact next steps, I know that In2research has given me a toolkit of skills to help me in my future."  
Working in partnership with Leading Routes, UPSIGN, City University of London and Students' Union UCL, the programme tackles key barriers to postgraduate research study for underrepresented groups. Throughout the programme the 2021/22 cohort engaged in bespoke workshops, subject-specific mentoring and away days focussing on professional development. Participants also completed a fully funded 8-week research placement at a top research institution.
Participants will now join the growing alumni community, where they continue to receive support throughout their career.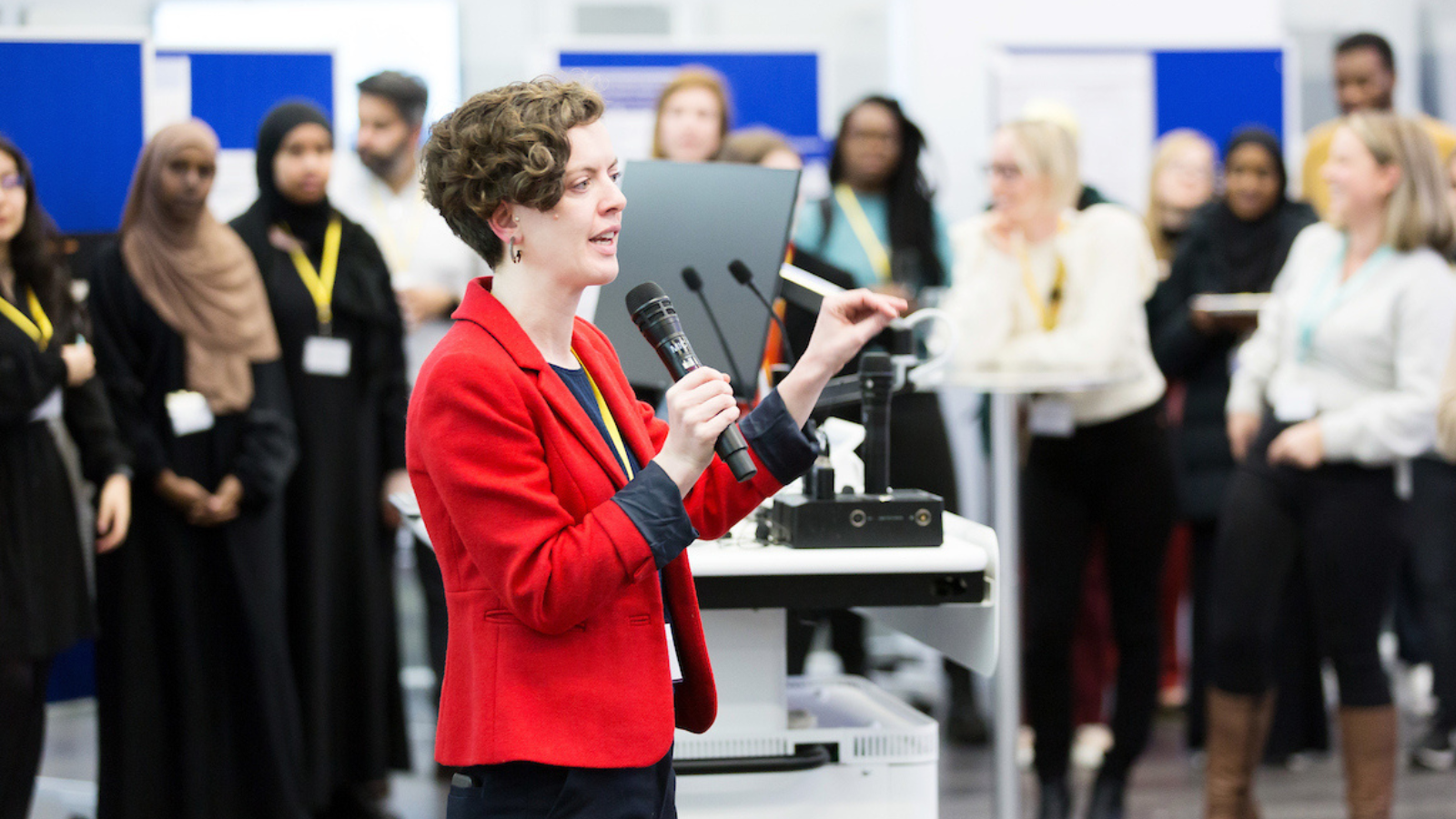 In2research CEO Colby Benari 
The 2021/22 programme was kindly funded by: Sainsbury Wellcome Centre, Google DeepMind, Cancer Research UK, UCL (University College London), University of Cambridge, Springer Nature Group, Henry Royce Institute, The Babraham Institute, UKDRI (UK Dementia Research Institute), BRC UCLH (Biomedical Research Centre University College London Hospitals), RNID (Royal National Institute for deaf people). 
Reference
1.    Social Mobility, the Class Pay Gap and Intergenerational Worklessness: New Insights from The Labour Force Survey (2017). Social Mobility Commission. Sam Friedman, Daniel Laurison and Lindsey Macmillan
About In2science UK
In2scienceUK is a charitable organisation which supports young people from low-income backgrounds to achieve their potential and progress to apprenticeships, degrees and careers in the STEM sector. The work conducted by In2scienceUK addresses the annual shortfall of 40,000 STEM-skilled workers in the UK today. 
The charity was founded in 2010 by Dr Rebecca McKelvey, previously Head of Science at an East London school, who was inspired to take action to address the low participation and lack of opportunities for young people from poor backgrounds when pursuing their interest in STEM subjects. For further information, please visit: https://in2scienceuk.org
Follow In2ScienceUK on Twitter, LinkedIn or Instagram. 
About the Sainsbury Wellcome Centre
The Sainsbury Wellcome Centre (SWC) brings together world-leading neuroscientists to generate theories about how neural circuits in the brain give rise to the fundamental processes underpinning behaviour, including perception, memory, expectation, decisions, cognition, volition and action. Funded by the Gatsby Charitable Foundation and Wellcome, SWC is located within UCL and is closely associated with the Faculties of Life Sciences and Brain Sciences.
Media contact:
For more information or to speak to the researchers involved, please contact: